Chewing and Brain Function
A Broad Impact on Health
Who would have thought that the action of chewing food had a role other than to start the digestion process! Increasing research studies have found that mastication (technical term for the the action of chewing food) has a major impact on many aspects of our health. Chewing and brain function effects have been found in connection to learning, memory, focus and concentration.
Raw fruit and vegetables, nuts and seeds and meat all demand more chewing. Many processed foods and cooked foods are softer and easier to chew through.  One of my pet hates when it comes to commercial food products are those ridiculous pouches of soft pureed fruit that kids consume direct from a tube, instead of chewing through an apple or orange! Now we know that this will have a negative impact on their brain, memory and learning.
On average, it is estimated that we chew 800 to 1,400 times a day.  We generally recommend chewing our food slowly, at least around 15 times, but for many foods we don't need that long and realistically swallowing is in an instinctive behaviour. We simply know when food is chewed well enough and then we naturally swallow. While it may seem logical that easy to digest food is a good thing, in reality we haven't evolved with soft foods. Many of the pathways that stimulate digestive juices and gut motility (that are essential for digestion) stem from the action of chewing and the taste of foods. Bitter foods for example are highly stimulating for digestion and chewing sends signals to the brain that stimulate the gut to prepare for food.
Good Teeth Are The Key!
As we age, many people have declining memory and focus and concurrently may also suffer from poor dental function. With bad teeth, elderly people often resort to soft foods that don't tax the teeth, however this may lead to unexpected negative consequences. Not only will the gut not get clear signals for digestive juice manufacture, we now know there are more broad problems that can arise in distant regions of the body.  In particular, we know that mastication has a direct impact on learning and memory formation and so poor dental health can impact the brain. For instance, research has shown that the systemic effects of tooth loss are a risk factor for Alzheimer's disease.
The hippocampus is the brain region that is involved with forming memories and it seems that the action of mastication, stimulates this area. Functional MRI studies can compare the difference in brain region activity in different populations. The acquisition of memory in elderly people was significantly enhanced by chewing, but benefits of chewing had less effects in younger people.
Interestingly, another study found that lower intakes of nutrient-dense foods and higher intakes of unhealthy foods were also both independently associated with smaller left hippocampal volume. So it seems that it is both the processed foods being both nutrient poor and requiring less chewing that create a perfect storm for brain impairments.
Researchers have also found that a reduction in corticosterone production is another way that mastication can have a role in poor brain function. Thus a chronic stress state is induced by poor chewing activity and this can in turn lead to learning and memory impairments.  Concurrently, the act of chewing during stressful conditions was shown to attenuate the effects of stress on cognitive function. This has been further explored by some researchers with a recommendation to chew gum as a way of enhancing memory and cognition and delaying the development of dementia and also ameliorate the effects of stress on the brain.
So there are so many reasons to chew your food well, and make sure the foods you eat include some types that require lots of chewing - like raw veggies! Also, it serves that foundational to this whole approach is to also ensure optimal dental hygiene. So if you choose to chew gum to boost your memory, make sure it is sugar free or contains xylitol which has been shown to reduce oral bacteria and prevent gum disease.
To learn more about maintaining healthy teeth through whole foods  - see this previous article.
Natural Fever Management
I see many children in my practice with recurrent infections and lowered immunity. In these cases, I always check in with the parent about their usual routine for fever management. So many parents are scared of fevers and I spend a large part of the consultation educating about the importance of fevers, their role in immunity and how to manage them more naturally.  It is not uncommon for parents to give multiple doses of paracetamol or ibuprofen containing medicines to lower a fever. While every parent is well meaning and wants to ease discomfort in their child, these drugs are not without side effects. Many children overdose from excess paracetamol ingestion and it is the leading cause of paediatric hospital admissions and calls to poisons information hotlines.  Children aged between 1-3 years old have the highest incidence of accidental poisoning.
Why Do Fevers Occur?
Fevers are a common occurrence in children and less common in adults possibly due to a child's immune system being more immature and many adults tend to suppress the fever response over the years and have a generally lower vitality. The most important thing to know is that fevers are not a disease but rather a symptom of another disease process. The body uses a fever to stimulate and enhance the immune system to deal with the actual disease process. A fever may occur in response to many different challenges that the body faces, including infections, burns, dehydration, heatstroke, vaccination, drug and alcohol use, excessive exertion and exhaustion. In babies and young children fevers can also accompany teething, overdressing and overexcitement. Most fevers that occur are the result of a viral infection and are considered a natural defence mechanism employed by the immune system.  Research has revealed that the raising of core body temperature destroys many viruses and bacteria which can only survive in a narrow temperature range. Fevers also enhance immunity through increasing white cell counts.
The thermoregulation of the body (temperature control mechanism) is a finely regulated process. While many people get alarmed that the body temperature is elevating and might not stop, it is important to understand that the fever process is finely regulated by the brain. The hypothalamus (brain region) acts like a thermostat and responds to substances in the body and can increase or decrease temperature states.  These substances called pyrogens are produced by the body but are also produced by infectious agents such as viruses and other pathogens. In most cases though the temperature rises to 39-40.5 and stops. In very rare cases, if the core temperature stays elevated for too long at a very high temperature above 41 degrees C, it is possible for the fever to cause damage to tissue and impair cell function.
But what about febrile convulsions – aren't they dangerous?
The fear of a febrile convulsion is certainly what drives many parents to turn to paracetamol or ibuprofen during a fever. A febrile convulsion or mini seizure normally occurs when the body temperature rises too rapidly and contrary to popular thinking is not due to how high the temperature is per se.  A febrile convulsion generally only lasts one to two minutes but can last up to 10-15 minutes. The actual risk of febrile convulsion is actually very low, only occuring in approximately 3% of children. These convulsions, while being stressful to witness, are actually benign, do not damage the brain or impair intelligence. There is no long term complications or increased risk of epilepsy or other seizures following a febrile convulsions. Research has shown that paracetamol does not decrease the risk of febrile convulsions. It is possible that as the medicines wear off, there can be a more rapid rise in temperature as the body attempts to increase the fever response and that might be a possible trigger for seizures.
Feed a Cold, Starve a Fever?
Like many 'old wive's tales' there is truth in this saying. When we eat while having a fever it diverts energy away from the vital response and can decrease our ability to fight the illness. In addition, it is possible that the body may misinterpret food substances absorbed from the gut as allergens during a fever response as it is on high alert. In most cases of fever, our body ensures we don't eat too much anyway, as our appetite is often very low and we don't feel like eating.  However, it is very important to remain well hydrated during a fever as the increased body temperature and sweating can lead to dehydration. Small frequent drinks of water and medicinal herbal teas are best initially in the early stages and then you can use bone or vegetable broth or diluted vegetable juices once on the mend.
It is normal for a fever to increase the heart rate and be accompanied by other symptoms such as a headache. Remember that when using paracetamol or ibuprofen to relieve a headache or lower the fever might make your child more comfortable, it will also make their body work harder to fight the infection. So instead of trying to bring a fever down, consider allowing it to do its job. I find in most incidences when a fever is allowed to run its natural course the patient
recovers much quicker. I have also found that in cases of chronic lowered immunity and recurrent infections, allowing a fever to run its course has an immune enhancing effect that boosts the vitality and helps to prevent another infection – effectively breaking the cycle of recurrent infections. There are some remedies that you can use during a fever to alleviate some of the unpleasant side effects but still support your body. I find homeopathic remedies can be effective and some herbal teas are useful.  Supporting your body with vitamins can also be a good way to enhance the immune response without lowering the fever.
Natural Fever Management Tips
When dealing with a fever, you should aim to support yourself or your child by staying warm, keeping well hydrated and getting plenty of rest.  The onset of sweating will often resolve the fever, but do not force your child to be over dressed or covered to stimulate this.  As a general rule, if you or your child is still shivering or has cold hands or feet, do not attempt to lower the temperature as the body is still raising the temperature to the optimal level.  Wait until the body is universally hot or sweating has started, as this heralds the climax of temperature. The body will naturally bring the temperature down when it deems that the time is right.
RED FLAG : 
While most fevers can be managed safely at home, always seek medical advice when fevers are accompanied by other major or severe symptoms such as persistent cough, vomiting, headache with neck stiffness, respiratory distress or marked mood disturbance or when fevers are very high and continue for more than 24-48 hours.
Summary of Tips For Managing Fever and Keeping Hydrated
Offer plenty of water or rehydrating formulas but avoid using juice or milk as hydrating agents
Use homemade bone broth or vegetable broths / soups once on the mend. Recipe is available here.
Herbal teas such as rosehip, yarrow, elderflower & peppermint can help with fever and cold symptoms.
Homoeopathics such as Belladonna, Aconite are great for sudden onset fevers.
Tepid baths and sponging can make children more comfortable and will help to lower the fever a little if you feel it needs to.
Make sure  you or your child child gets plenty of rest and sleep!
Harmful Effects of Screen Time
Kids and Media Use:  How Much is Too Much?
School holidays are fast approaching again! Many parents (and kids!) look forward to less routine, no school lunches and rushed mornings! Hopefully the spring weather will draw kids outside to play in nature and at the beach - but many children I see in my clinic tend to spend their holidays stuck behind screens. Without the 'school night' curfews, often it is a free for all when it comes to kids and screen time during holidays.
So are screens (TV, computers, mobile devices) harmful and should we be limiting our children's time in front of them?  Normally when we look at holistic health we include all manner of things - from diet and lifestyle to family history and individual health history.   I always ask children (or their parents) about not only their food diet but also their media diet. Just like food, media experiences must be 'digested' and fully understood and essentially 'made our own'.  In the same way rich food can disagree with sensitive stomachs, screen experiences that are too rich or too abundant can overstimulate and disagree with sensitive brains and emotions.  Children do not have the capacity to process in a rational or logical manner screen experiences the way that adults can.  Their developing brains and emotional immaturity put them in a vulnerable position, where too much too soon can leave a lasting impression.
There has been a big interest in the past few years into how the brain is affected by the increasing screen time that many children are now experiencing. In fact, some argue much of the fear, anxiety and depression that is becoming so prevalent in today's children is merely reflecting overstimulation and premature exposure to media influences. Some children in my clinic who suffer nightmares, phobias and anxiety often report being scared when watching a movie or a computer game.  Many other children do not understand where their fears and anxieties come from. They are possibly a build up of many different experiences that are poorly digested and appear as behavioural issues, emotional lability or sleep disorders. Parents always report bad behaviour or restlessness after screen time – yet often feel powerless to limit their children's time.
We all know about the modern 'explosion' in children with Attention Deficit/ Hyperactivity Disorders (ADD/ADHD) and autism. Much research is being done and possible causes have been identified – most being related to environmental issues.  These include diverse things from food additives to vaccinations and media exposure. Other researchers are examining the way the brain is changing in children after being exposed to screens.  The instant gratification offered by computers and continuous snippets of information bombarding our brains from surfing the web to SMS messages and emails is literally changing the way the brain is connected and operates.
The virtual world is very different from the real world. Screens do not readily explore metaphor, abstract concepts or logical narrative. They do not encourage long attention spans or imagination.  Is it any wonder that so many of our kids can't concentrate or sit still for very long – their brains are programmed from a young age to do the opposite. Screen experiences are always processed in the moment, with very little capacity for follow-up or consequences.  For example when a game allows you to shoot someone, you don't have to deal with the consequences of that death.  Then if you happen to 'die', well you just start over. Susan Greenwood is a leading UK researcher in neuroscience and has observed a real shift in brain function.
"In the current generation if they've been exposed, as most western people have, to screen culture, they will have a shorter attention span and an emphasis of process over content. This means that these young people don't necessarily spend time evaluating the meaning of things and are perhaps rather impulsive and live in the moment, demanding a high degree of sensory stimulation, as opposed to the ability to reflect and think about abstract things."
If you need some inspiration to create a new low screen time environment at home, you should check out Susan Maushart's book, "The Winter of our Disconnect". It provides a fascinating look behind the scenes at a single mother and her three teenager's experience of going screen free. Like most teenagers, they were heavy users of online social networking, mobile phones, TV, digital music and computer games.  The book documents many of the issues and withdrawal symptoms that she and her kids had with letting go of their myriad devices.  But the interesting part is how they adapted and how they came to appreciate other things in life.  Her son took up saxophone and her daughters started cooking – and they spent lots of time together as a family.  Without screens to escape to, mealtimes were lingered over and became a time to connect as a family and dusty old board games were given a new lease of life.
A truly holistic view of a child's health must incorporate their diet, their home life dynamic, screen time and their school and social life.  All these things will impact on a child's physical and emotional health.  In my view, limiting screen exposure is a responsibility few parents are willing to embrace. Yet, a childhood rich in real life experiences with people, places and the natural world is a gift that will pay dividends.  So consider having a family media holiday – even one day a week - and enjoy the many rewards of connecting with each other rather than a screen.
You may also want to check out my video webinar on the effects of wifi and mobiles on health.
Natural Treatment of Acne
Nearly everyone would have experienced acne at some point in their lives – with more than 85% of Australians experiencing some form of acne between the ages of 13-25 years. The typical spots, known as pimples and black heads, can be mild and infrequent or severe and prolonged, bringing both physical and emotional pain and discomfort. Acne vulgaris is the most common form of acne, but there are other types such as acne rosacea which is more common in adult women.
The teenage years are, of course, when we are most prone to this skin affliction and nothing brings dread into the heart of the average teenager more than a bad case of acne. Puberty heralds an activation of reproductive hormones and this increases the likelihood of acne.
Causes of Acne
Acne is caused by androgens (such as testosterone) stimulating the sebaceous glands in the skin of the face, neck and upper body. This stimulation causes an increase in the size of the glands and also an overproduction of sebum. Too much sebum can cause a blockage which results in the small fluid filled spots known as pimples. Bacteria and white blood cells get trapped in the pimples and multiply quickly causing swelling, redness and discomfort. Blackheads are also caused by too much sebum but the dark appearance is due to the presence of the pigment melanin.
Stress is also a common trigger for acne and while this has always been common knowledge to acne sufferers, only recently have studies been done to prove the impact of stress on acne. Exam stress was found in one study to definitely exacerbate acne in students. Stress is thought to worsen acne due to increased hormones produced by the adrenal glands and also by slowing down healing. Self esteem issues are common in most teenagers, but particularly those with acne. Studies have shown that teenagers with acne experience low self esteem, social isolation and are more prone to depression and anxiety. So it is essential that treatment for acne is holistic and takes into account the psychological elements as well as the physical.
The good news is that there is a lot that can be done to treat acne. Firstly, let's look at the conventional medical treatments and some of the problems with them. Standard medical treatment normally involves long term antibiotics which are aimed at decreasing the infection in the skin. The problem with antibiotics is the destruction of healthy bacteria in other areas of the body, such as the gut. This seems counterintuitive when a healthy gut and bowel function are essential in clearing body wastes including excess hormones as well as supporting optimal immune function. Retinoids (such as roaccutane) are another medical treatment derived from synthetic vitamin A which are used in bad cases of acne. These are powerful drugs with many serious side effects and I believe they are best avoided. There are also topical types of retinoid creams that are less harmful that the oral dose. Other treatments such as the contraceptive pill can be used in women to help balance the hormones that cause acne - however from a holistic perspective this is not really treating the underlying cause.  Natural approaches always aim to determine and treat what is contributing to the complaint.
Natural Treatment of Acne
Natural approaches to acne tend to focus on hormone balance, a nutrient dense & low sugar diet, healthy bowel function and stress management. Nutrients that are essential for healthy skin include vitamin A, E and C and the mineral zinc. When these nutrients are deficient, the skin is more likely to be unhealthy and will also scar more readily. Scarring in cystic acne always improves when the right nutrients are supplied.
A healthy diet is absolutely essential in treating acne, but not always easy for the average teenager to adhere to. Sugar is a major culprit in acne as it causes a surge in insulin which in turn stimulates an increased production of androgens which go on to trigger acne flare-ups. So avoidance of sugar and refined carbohydrates such as white flour products like breads, cereals and biscuits will indirectly decrease acne. A good intake of fibre from vegetables, nuts & seeds will ensure excess hormones are removed through the bowel, decreasing the stimulus on acne. Probiotic supplements and fermented foods such as yoghurt, sauerkraut, kimchi or kefir can also be useful as they help to promote good gut health, detoxification and robust immunity.
Herbal medicine provides many options for acne with hormone balancing herbs, liver and bowel herbs, immune and general 'skin cleansing' herbs. Once again, when you have a whole health assessment, we can detect what the underlying trigger for the acne is and then an individual herbal formula can be designed for each case and often gives great results.
Stress management is essential in acne treatments and should include yoga, meditation, massage, exercise and a balance should be sort between work, study and rest. If stress is a big trigger, herbs and flower essences can also help.
Natural Topical Treatments
It is normally best to not squeeze pimples and avoid touching your skin too much as your hands carry bacteria, which can make pimples worse. While, most of the problems with acne come from the inside out as detailed above, there are also some good natural remedies that you can apply to blemishes and pimples to promote healing and reduce inflammation on the surface. Apple cider
vinegar diluted 50:50 with water makes an effective treatment for spots as does lavender oil, teatree oil or raw honey applied to individual pimples. Be sure to find a good natural cleanser, use a microfibre cloth, carry out gentle exfoliation regularly and using a light lotion based moisturiser is normally necessary. Stripping too much oil from the skin can create rebound overproduction of sebum which may aggravate skin further.  Rosehip or argan oil are very good for promoting healing after a lesion has healed and can reduce scarring.
Patience is also necessary as all treatments for acne, whether they be natural or drug based, can take at least six weeks to have any noticeable impact, as the skin takes some time to respond.
Dangers of Doctor Google
With the advent of google and everyone being able to access health information, the general public has never been more aware and informed about health and disease. This is, for the most part, a wonderful thing. I am a major proponent of patient education and information and most of what I do is to promote self reliance in your diet and lifestyle choices and help you achieve optimal health and prevent disease.
The internet can be a wonderful tool for accessing information, recipes, ideas and other health tips. However, all this comes with a warning. 'Google' and other search engines are not always your friend and may indeed be a foe when it comes to health. There are dangers in seeking online advice, particularly when it comes to diagnosing an illness. Without the medical training and knowledge of
the body, it can be hard to interpret the information and make sense of the often conflicting information. Research in the UK, found that around 25% of women made a wrong diagnosis based on using the internet for their health issues. In many cases they misdiagnosed breast cancer, thrush, high blood pressure and asthma. Researchers also found that at least 10% of women experienced unpleasant feelings and worry after their self-diagnosis.
I have had many instances of patients who have come in after googling their symptoms, and they are full of anxiety that they have a serious illness. Anxiety and panic attacks themselves are often the source of much googling and of course can mimic a range of other serious illnesses. We can get into overwhelm and worry very easily when researching health issues for ourselves or loved ones online. In the worse case scenario, we may make changes to our diet or take inappropriate supplements that can jeopardise our health. High profile cases that have been reported, include Melbourne parents who fed their new born infant rice milk as they were worried about dairy allergy. The infant ended up getting severe malnutrition and died from a systemic candida infection.
Another, often overlooked pitfall of managing your own health via online or virtual support is that you get exhausted managing your own health and you may be too close to your own case or your child's cases to get perspective. There is something really liberating in receiving support and care from a trusted practitioner who can give your a clear picture of what is going on and prescribe appropriate measures to take. Letting go and receiving support is healing in itself and is why I still seek the support and care of other holistic practitioners for managing aspects of my own healthcare.
Do You Know Where Your Nutritional and Herbal Supplements come from?
The ability to easily access health information online has lead to a massive increase in self-prescribed medicines and people can now buy all sorts of things online from local and overseas companies. Sourcing your own vitamins and herbal supplements may be safe and appropriate. However, it is important to know that there are no safeguards in place for either what you have decided to take or the quality of what you end up purchasing. The quality of online and over the counter supplements can be highly variable.
Manufacturing standards are not as stringent in many countries producing herbal and nutritional supplements as they are in Australia. This includes the USA, China and India who are some of the leading manufacturers of herbal products. Products produced in some of these countries may have elevated levels of heavy metals, pesticides, or microbial contaminants, as herbs are not screened for contaminants in many countries. They may also contain low levels of stated herbal active ingredients, the wrong herb entirely, or be adulterated with other unknown ingredients. Many reported cases of serious side effects from herbal or nutritional products have been traced back to heavy metal contamination or poisonous herbs that were disguised or misidentified and included in the product. Clearly, taking products that are contaminated or adulterated poses a serious risk to the general public, especially those who are already unwell and more vulnerable.
As a practitioner I only source from companies that I can rely on for quality and effectiveness. I need to know that what I am giving my patients is what it says it is to ensure the best effect and outcome. I also need to be confident that there are no hidden nasties in any product such as fillers, binders or preserving agents that might cause allergies or have other negative impacts. For most Australian practitioner quality products, there is a high level of testing and quality assurance.
Here are some of the standard guidelines used by a range of Australian practitioner suppliers who I recommend and prescribe:
Herbal ingredients are sourced where possible from organic, fair trade, sustainable or wild-crafted (harvested) crops.
Herbal ingredients are tested to ensure the correct material is used and the active ingredients of the herb are at an appropriate level.
Nutritional products are formulated with nutrient combinations that are appropriate and synergistic for the desired effect.
Nutritional ingredients are tested to ensure correct composition and include the ones that are most active and bio-available for the body to utilise.
Products are manufactured under stringent Good Manufacturing Practice conditions.
Finished products are tested again to confirm that active ingredients have survived the manufacturing process.
Microbiological tests are performed to ensure safety before released for sale.
Products are placed on stability trials so that you know what is on the label is in the product and that the product will be active until the use by date.
Time for Thyme!
Thyme is one of my favourite herbs in the dispensary for complaints such as colds, coughs and bronchitis.
The medicinal benefits of thyme have been recognized for thousands of years in many different regions and countries throughout the world. Thyme has a range of medicinal actions including anti-microbial, anti-inflammatory and anti-spasmodic. In addition to thyme chest congestion remedies and using it for respiratory issues such as sore throats, thyme has also been used for arthritis and urinary tract complaints.
Thyme is rich in aromatic essential oils, which is another reason that aside from its use in my clinic, it is also a popular herb in my kitchen for cooking! It pairs well with roast vegetables and meats and the effects of its essential oils on the gut mean that it can also improve digestion. The powerful essential oil has even been shown to be a potent inhibitor of harmful bacterias such as Staph and the tincture of thyme has been found to be beneficial for acne.
Thyme is an ingredient in my popular lung and cough tea. Another great way to use Thyme is by making a chest rub, that can be a wonderful addition to your winter medicine kit! It is much like the classic Vicks vaporub but uses natural oils and beeswax rather than petroleum jelly as a base (which like other mineral oils and paraffin can leach minerals out of your body). It is super easy to make and lovely to use.
Health Risks Wifi
A significant new factor in our environment that has the potential to impact our health over the past decade is wireless technology and microwave frequency radiation.
This field has literally exploded in the past two decades and its use is growing at an alarming rate. Coupled with the massive increase in mobile phone usage, we have a major new health risk that has been rolled out with absolutely no public health testing before hand.
Despite this independent researchers are continually examining this technology and finding serious impacts on human health and wellbeing. Mobile phones and wifi are classified as low frequency microwave radiation. The original understanding of the negative potential of mobile phones was in relation to the thermal effects (or heating) of cell tissue, much like a microwave cooks food. These thermal effects were minimal for mobile phones in most normal usage.
However new understanding shows that microwave frequency radiation has the potential to disrupt cell signalling and cause changes in cell function which can lead to physical signs and symptoms. Free radical damage (also known as reactive oxygen species) is created by the low frequency radiation and can harm cells, cause DNA damage and dysfunction and promote cancer.
When reviewing this data in 2011 the World Health Organisation (WHO) listed microwave frequency radiation as a Class 2B 'possible' carcinogen. Many researchers believed this to be a bit conservative and really there was enough data to state that it was a 'known' carcinogen.
Research shows that significant increase in the occurrence of various tumours among long-term and users of cellular phones:
brain tumors
acoustic neuromas
tumors of parotid glands
testicular seminomas
melanomas
leukaemias
lymphomas
Some of the other associated health impacts of MWR include the following:
Blurry vision & dizziness
Headaches, Neck Pain
Nausea
Impaired Brain Function
Memory Loss
Autism, ADHD
sperm count & quality
fertility and birth defects
Immune issues including autoimmunity and allergies.
While many of these issues clearly have many different associated causes, one that may be overlooked due to lack of awareness is the microwave radiation issue.
One of the most important things to know is that children are at a much greater risk of damage, due to their smaller size, thinner skulls and ongoing development.
Avoiding or minimising your child's use of mobile phones, tablets, ipods and games is essential to avoid the potential harmful effects of these devices. Advocate to have wifi removed from your children's school. See Wifi In Schools Website for more information.
Watch my recent webinar Wifi Time Bomb to learn all about this topic: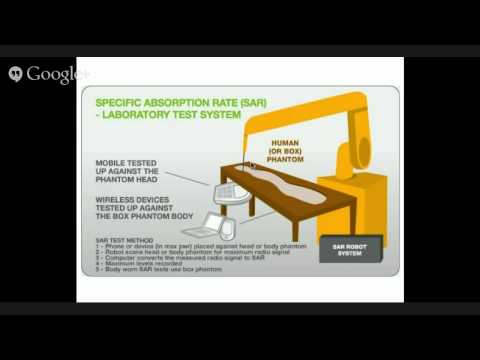 I have also put together a Wifi & Mobile Safety Sheet which you can download to get more specific strategies.
See also below for specific research papers and websites for more technical information on this topic.
YOU TUBE CLIPS FOR MORE INFO ON WIFI & HEALTH

It seems like sugar and Easter go hand in hand. If it is not the hot cross buns at every corner, it is the plentiful chocolate! So how do we stay healthy and focussed on our health goals when we are tempted by so much sugar?
Prepare yourself mentally so that you can avoid being triggered or tempted to overindulge in chocolate. Eat regular protein rich meals and healthy fats throughout Easter so that you are satisfied and less likely to crave sweets. Ensure that you maintain your exercise routine to help ward off old negative habits around food. Ask guests to bring flowers or other non-edible Easter gifts instead of chocolate.
If you are going to indulge in a little chocolate, then stick to good quality chocolate and preferably make it the dark variety. Quality chocolate is higher in real food ingredients, has less sugar and artificial flavours. Dark chocolate contains many health benefits. It is high in
antioxidants and polyphenols that have been shown to lower blood pressure and insulin levels and can help keep blood sugar levels stable. It has also been shown to have anti-ageing effects and improve circulation, memory and brain function.
The other benefit of rich, dark chocolate varieties is that most people do not overindulge compared to the sweeter milk chocolate types! Choose varieties that are at least 70% dark chocolate for the most active ingredients and also try to choose fairtrade and organic varieties to support cocoa farmers and be eco-friendly.
Other healthy options at Easter can include making healthy versions of traditional Easter fare. For example, you can make healthy "easter eggs" from simple bliss ball recipes shaped into eggs instead of balls. See this page for more info.
Happy Easter!
Ten reasons why handheld devices should be banned for children under the age of 12
The American Academy of Pediatrics and the Canadian Society of Pediatrics state infants aged 0-2 years should not have any exposure to technology, 3-5 years be restricted to one hour per day, and 6-18 years restricted to 2 hours per day. Children and youth use 4-5 times the recommended amount of technology, with serious and often life threatening consequences. Handheld devices (cell phones, tablets, electronic games) have dramatically increased the accessibility and usage of technology, especially by very young children.
The following article written by paediatric occupational therapist, Cris Rowan,  explains the potential negative impact of media use in children. Rowan is calling on parents, teachers, and government to ban the use of all handheld devices for children under the age of 12 years. I am also a passionate advocate for supporting optimal child health and development - which often means removing or avoiding media to allow a more balanced lifestyle that fosters health and wellbeing on all levels. The benefits are far reaching and worth making the change for!
Take a look at Cris Rowan's ten reasons with research evidence to back it up.
1) Rapid brain growth
Between 0 and 2 years, infant's brains triple in size, and continue in a state of rapid development to 21 years of age (Christakis 2011). Early brain development is determined by environmental stimuli, or lack thereof. Stimulation to a developing brain caused by over exposure to technologies (cell phones, internet, iPads, TV), has been shown to negatively affect executive functioning, and cause attention deficit, cognitive delays, impaired learning, increased impulsivity, and decreased ability to self-regulation e.g. tantrums (Small 2008, Pagini 2010).
2) Delayed Development
Technology use restricts movement, resulting in delayed development. One in three children now enter
school developmentally delayed, negatively impacting on literacy and academic achievement (HELP EDI Maps 2013). Movement enhances attention and learning ability (Ratey 2008). Use of technology under the age of 12 years, is detrimental to child development and learning (Rowan 2010).

3) Epidemic Obesity
TV and video game use correlates with increased obesity (Tremblay 2005). Children who are allowed a device in their bedrooms have 30% increased incidence of obesity (Feng 2011). One in four Canadian, and one in three U.S. children are obese (Tremblay 2011). 30% of children with obesity, will develop diabetes, and be at risk for early stroke and heart attack, gravely shortening life expectancy (Centre for Disease Control and Prevention 2010). Due to obesity, 21st century children may be the first generation many of whom will not outlive their parents (Professor Andrew Prentice, BBC News 2002).
4) Sleep Deprivation
60% of parents do not supervise their child's technology usage, and 75% of children are allowed technology in their bedrooms (Kaiser Foundation 2010). 75% of children aged 9 and 10 years are sleep deprived to the extent that their grades are detrimentally impacted (Boston College 2012).
5) Mental Illness
Technology overuse is implicated as a causal factor in rising rates of child depression, anxiety, attachment disorder, attention deficit, autism, bipolar disorder, psychosis, and problematic child behavior (Bristol University 2010, Mentzoni 2011, Shin 2011, Liberatore 2011, Robinson 2008). One in six Canadian children have a diagnosed mental illness, many of whom are on dangerous psychotropic medication (Waddell 2007).
6) Aggression
Violent media content causes child aggression (Anderson, 2007). Young children are increasingly exposed to rising incidence of physical and sexual violence in today's media. Grand Theft Auto V portrays explicit sex, murder, rape, torture, and mutilation, as do many movies and TV shows. The U.S. has categorized media violence as a Public Health Risk due to causal impact on child aggression (Huesmann 2007). Media reports increased use of restraints and seclusion rooms with children who exhibit uncontrolled aggression (Vancouver Sun 2013).

7) Digital dementia
High speed media content causes attention deficit, as well as decreased concentration and memory, due to the brain pruning neuronal tracks to the frontal cortex (Christakis 2004, Small 2008). Children who can't pay attention, can't learn.
8) Addictions
As parents attach more and more to technology, they are detaching from their children. In the absence of parental attachment, detached children attach to devices, resulting in addiction (Rowan 2010). One in 11 children aged 8-18 years are addicted to technology (Gentile 2009). Never in the history of humankind have there been child addictions.

9) Radiation emission
In May of 2011, the World Health Organization classified cellphones (and other wireless devices) as a category 2B risk (possible carcinogen) due to radiation emission (WHO 2011). James McNamee with Health Canada in October of 2011 issued a cautionary warning stating "Children are more sensitive to a variety of agents than adults as their brains and immune systems are still developing, so you can't say the risk would be equal for a small adult as for a child." (Globe and Mail 2011). In December, 2013 Dr.Anthony Miller from the University of Toronto's School of Public Health recommend that based on new research, radio frequency exposure should be reclassified as a 2A (probable carcinogen), not a 2B (possible carcinogen). American Academy of Pediatrics requested review of EMF radiation emissions from technology devices, citing 3 reasons regarding impact on children.
10) Unsustainable
The ways in which children are raised and educated with technology are no longer sustainable (Rowan 2010). Children are our future, but there is no future for children who overuse technology. A team based approach is necessary and urgent in order to reduce the use of technology by children.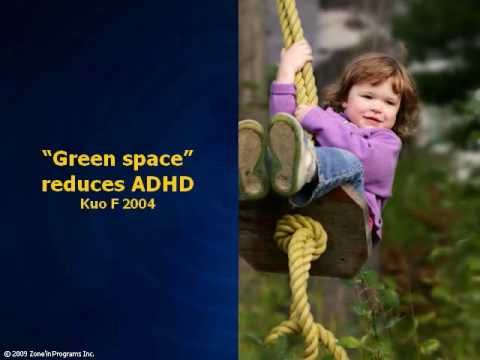 Article provided by Cris Rowan.
For more information and facts, including research references please visit the zonein website.
Real Versus Processed Foods
Ok, so if we are going to debate what is best, real versus processed foods, I don't imagine it would be hard to pick the winner. But here are  my top 5 reasons to include real food or avoid processed food.
Real Food
Tastes better - real food comes straight from nature and doesn't need to be flavour enhanced to taste good.
Avoids chemical additives - whether it be organic produce or natural, untampered food, real food doesn't have hidden chemicals from any part of the production process.
Real food has loads of nutrition and vitamins come in a form that the body can readily use. Vitamins don't need to be added back in, like in processed foods, because they were never taken out in the first place by processing.
Real food is what our bodies have evolved with, living close to nature over thousands of years, we have adapted to the foods available. Modern processed foods are so far removed from their natural origin, that our bodies may struggle to adapt.
Real food promotes health, while processed foods destroy health. So many chemicals added as artificial sweeteners, flavours and preservatives have been shown to create dysfunction and disease.
Wonder what a beaver has to do with strawberry flavouring?  Or maybe how you can get natural chicken flavour that doesn't contain chicken for vegan foods? I go into much more detailed information about the problems with natural flavours and other additives in my webinar video included in the Healthy Lunchbox package.
Here is a great and very funny video to watch that reveals the awful truth about the advertising of natural food products to unassuming consumers...