Dance for Health!
Finding exercise that we love and want to do is the key to making sustainable, lasting habits.
Some of us need a form of exercise that involves a challenge, others need to be in a group or team environment to be motivated to exercise, while some of us like the steady rhythm of quiet time in nature while exercising. Whatever our own interest and experience, if we find something we enjoy, then it is easier to exercise regularly without the internal conflict of what you "should" be doing rather than what you "want" to be doing.
I have been a long term morning walker for many years, and coupled with yoga, this has been my main form of exercise. My morning walk provides physical exercise as well doubling up as a form of mindfulness practice and it also gives me a regular dose of time out in nature. I love to watch the sun rise each morning, which gives me the valuable benefit of sun gazing, alongside my mountain walk.  Walking is an easy exercise that nearly anyone can do, and it is easy to do it at a pace that suits you and in an environment that appeals to you.  Barefoot walking or beach walking is particularly good as it helps to also ground us and reduces inflammation in the body.
Sometimes, we want or need the additional benefit of some cardio though as so many of us are sedentary and modern life gives us few opportunities to really get the heart rate up or strengthen our muscles. New research shows that high intensity interval training alongside stretching and weights, gives superior benefits on cardiovascular health and fitness. High intensity interval can be done with short sprints - such as running or riding....or in my case - dancing! This form of exercise is aimed at mimicking what our hunter-gatherer ancestors did - by engaging in activities that build endurance and strength coupled with short bursts of cardio. In contrast, long distance running doesn't offer the same benefits.  Most cultures around the world also have forms of dance and creative movement, and traditionally dance has tended to be a part of both sacred or religious practice as well as entertainment.
I have always loved to dance and for a long time never really thought it could be a regular form of exercise. In my younger years in Melbourne, while studying at uni, I would go out dancing to venues or to see live music, and often rode my bike there, drank water all night and road home again! I loved the escape of dancing and the fun social time with my friends and as a struggling student, it was a cheap night out! While I have danced on and off over the last decade or so, I found that raising young kids while working full time, didn't lend itself to much partying or dancing! Yet, dancing has found its way back into my life in a much bigger way over the past year.  I have now embraced it as a genuine form of exercise that I can incorporate into my day and weekly rhythm. The thing that I love about dance is that it serves as a form of exercise as well as a form of meditation and a way of expressing my emotions.
Dance really is medicine for the soul! Dance lets us get into our body, get out of our head and by using music that speaks to us, we are freed up to take a journey within and without. I also find that dance is the perfect way to get into my feminine energy of flow and creativity. Many modern women are stuck in the mode of busyness and achieving and working hard out in the world. All of which calls on our masculine energy and leaves us a bit hard edged and exhausted. When we shut down to our feminine flow, our creative energy is stifled and our physical bodies suffer. When we are stuck in our head, we tend to split off from our connection to our body - the very thing that houses and supports us!
Working with our emotions and finding ways to regularly express them is super important at staying healthy on every level. Another article I have recently written on emotional health and detox highlights the many ways emotions can interfere with our physical health. By adopting a practice that gets you into your body, your senses and your feelings gives us an avenue to release tension and pent up emotions, free up our energy and boost our vitality.  There have been many modern dance practices that have been created to work with dance as a form of sacred movement and emotional release. The Five Rhythms and other conscious dance practices are very popular and even the No Lights, No Lycra dance nights show the popularity of people wanting to dance for health, fun and exercise.
So dance is the perfect embodiment practice to work with the emotions and with this in mind, I will be offering some local workshops and gatherings to explore dance and reawaken women to their feminine essence. I am blessed to have the perfect studio space on my hinterland property for workshops which doubles up as my dance studio and practice space.   The best part of dance as a form of medicine or therapy is that it is super fun and gets you fit in the process!
If you would like to learn more or participate in the women's dance nights, please click here or see the 'what's on' page for dates.
Natural Anti-Ageing Strategies
Understanding the basis of human ageing is an area of medical research that is growing rapidly.  Age is the most important risk factor for most of the common diseases that we face as we age.  As such, to help slow the course of ageing is one of the great biomedical challenges in our modern times. Following on from this, there has been a lot of attention in recent years on a range of nutrients that can promote health and prevent ageing. So let's look at the theories of ageing and some of the new darlings of the nutrient world touted to help prevent or slow down ageing.
There are many theories that expound on the process of ageing and even more theories on how to prevent this process. Essentially most researchers agree that ageing starts with molecular or DNA damage. This damage then leads to cell, tissue and eventually organ dysfunction and disease. The best known and most long standing argument for ageing is the free radical theory. Free radicals, also known as ROS (reactive oxygen species), create havoc in the cells and tissues of the body and cause DNA damage and inflammation. Antioxidants are what the body uses to neutralise or scavenge the ROS and thereby repairing or protecting the body from damage.
Mitochondrial function is one area that is now leading the race in new theories and understanding of ageing. The mitochondria influence or regulate a number of key aspects of ageing. These include cellular senescence (when cells stop replicating and become dormant), chronic inflammation and the age-dependent decline in stem cell activity.
Mitochondria are like miniature organs that exist in almost all cells of mammals. The mitochondria are essentially like small batteries that are responsible for producing energy in the cell. Dysfunction in the mitochondria is thought to be one of the reasons that we age. The mitochondria itself, during its processes of energy production also produces ROS.  New understanding of how mitochrondria function has created a plethora of health strategies directed at improving mitochondrial quality and function to have far-reaching beneficial effects.
In adults, tissue homeostasis is highly dependent on stem cell (SC) function. These adult SCs are not only essential in continuously-proliferating tissues, like the blood, intestinal and skin systems, but also involved in more dormant tissues, such as skeletal muscle and brain that undergo regeneration only after damage or exposure to disease. Ageing is accompanied by a decline in adult SC function, termed SC senescence, which leads to loss of tissue function and the capacity for regeneration.
So let's now look at some novel ways that have been shown in research to slow down the ageing process – including specific eating patterns, nutritional supplements and exercise.
The Hidden Benefits of Exercise
In ageing, skeletal muscle mass decreases from mid-life onwards at the rate of about 1% per year. Along with this loss of mass in our muscles, is a reduction in mitochondrial function. Similarly, muscle strength is also seen to fall with age. However, it can be hard to attribute these changes to ageing per se, as inactivity often accompanies older age groups and will contribute to this functional decline as well. Studies that compare active groups versus sedentary groups always show a much greater deterioration in mitochondrial function in the sedentary groups. It is interesting to ponder whether the deterioration leads to loss in energy production and then levels of fatigue increase which leads to further sedentary behavior.
In any case, we now know that staying active as you get older is an essential component of preventative health and can boost your mitochondrial function. Physical exercise acts to tune up our existing mitochondria but it also has been shown to stimulate the production of new ones, a phenomenon known as mitochondrial biogenesis. This has been best observed in muscle cells -  studies finding the muscles of endurance athletes house very high concentrations of mitochondria. Endurance exercise also stimulates increased ROS scavenging despite the fact that increased exercise can cause some increases in ROS production.
When looking at exercise and ageing, the great news is you don't have to be a super fit marathon runner to grow new mitochondria. Simply engaging in consistent, regular aerobic activity stimulates your muscle cells to make this adaptation to increased energy demands.
High intensity interval training, commonly known as HIIT, is by far the best exercise for supporting mitochondrial health and resilience. For many years we have been told to exercise for at least 30-60 minutes to get the benefits but new evidence shows that we can gain the same benefits from HIIT as we do from endurance type training. HIIT training involves low to moderate training (such as walking) with short 30 second bursts of high intensity output (such as running as fast as you can) followed by rest/low intensity.  HIIT has been shown to be much more efficient at promoting fat burning and has numerous benefits on mitochondrial function. HIIT also promotes nitric oxide to be released which keeps the cardiovascular system healthy and lowers the blood pressure.
Eat Less, Live Longer
Calorie restriction (eating less food) is an intervention for which the greatest evidence exists for slowing ageing. It was initially thought that calorie restriction would lead to lowered basal metabolic rate (BMR) and in turn decrease ROS production. However, calorie restriction actually can lead to an increased BMR by triggering mitochondrial biogenesis – a process whereby the mass of the mitochondria increases along with energy production and ROS. However, despite this, the ability to scavenge ROS also increases.
Some of the oldest living cultures have low calorie intake diets and it seems that restricting food, in the form of a mild fast, initiates a whole cascade of beneficial effects on the body. On the back of mounting evidence, intermittent fasting and calorie restriction have become popular methods to improve long term health and slow down ageing. There are two main methods the 5:2 method and the 8 hour eating pattern. The 5:2 diet stipulates eating normally for 5 days and then a 2 day calorie restriction of around 500-600 calories. With the 8 hour method, food intake is limited to an eight hour window each day to increase the overnight fasting state. Both of these methods can promote weight loss and tend to have favourable impacts on cell function and repair, gene expression, insulin sensitivity, inflammation markers and can potentially reduce the risk of cancer. The main thing to still focus on with either of these diets is to remember that you are withholding calories and not nutrients. So if you focus on nutrient dense foods, you can do very well on these diets.
Supplements For Longevity
While eating a diet rich in whole foods is the most important health foundation stone, we can enhance the effect of this by supplementing with key nutrients that can really pack a bigger punch on our body function. Many of these nutrients highlighted below will be ingested as part of a whole food diet, but only in small amounts. Supplements can hone in on areas we need specific support with or boost particular functions we are aiming for.
Resveratrol –is a type of natural phenol, and is generally classified as a phytoalexin which is a compound produced by a plant in response to injury or stress. Resveratrol acts as an antioxidant and helps to reduce inflammation. Research has found small benefits of this compound on brain function and cardiovascular health.  Not a lot of strong evidence exists so far on other conditions such as cancer and diabetes but research is continuing.

Sources: grapes, berries, red wine, Japanese Knotweed (herb) and Pine trees
Average amount in red wine is 4.7mg/litre whereas supplements contain far greater amounts.
Japanese Knotweed contains a form of resveratrol known as Trans-resveratrol and this chemical form is best absorbed and utilized by the body. While red grapes are high in resveratrol, it must be converted into trans-resveratrol in the body.
Pterostilbene – similar to resveratrol, pterostilbene is actually a dimethylated derivative of resveratrol. This particular molecule gives it the advantage of better availability and stronger antioxidant potential. While it is still in the early stages of research, it appears to be particularly good for cognition and brain function and reducing blood sugar and blood pressure.

Sources: Blueberries (yum!), almonds, grape leaves (think dolmades).
Vitamin C – one of the most important nutrients for literally thousands of processes in the body, good old vitamin C can often be overlooked. It is probably one of the supplements I prescribe the most, because it is so needed and can be hard to get in sufficient quantities.  It is so important, I have previously written a whole post on it – which you can find here.

Vitamin C offers specific anti-ageing support by stimulating collagen production for ageing skin and generally lowers free radical damage to mitochondria to boost energy and wellbeing.
Best Sources:  most fruits and vegetables – particularly wild berries, kakadu plum, rosehip, acerola cherry, guava, parsley, citrus, capsicum, tomatoes.
Co-enzyme Q10 – aka ubiquinol. One of my favourite supplements for energy and general health, CoQ10 acts as a potent antioxidant and can support energy production in the cell. It is a naturally occurring fat soluble substance similar to a vitamin and is housed mostly in our mitochondria.  We slowly lose our capacity to make optimal levels as we get older due to our genes and mitochondria malfunctioning and this is one of the reasons why energy levels fall as we age.

Be wary that CoQ10 supplements can appear in either the ubidcarenone or ubiquinol form. Ubiquinol is a derivative of CoQ10 that is fully reduced and saturated with extra electrons which enhances absorption and is my preferred form to supplement with. Both CoQ10 and ubiquinol are key components in the electron transport chain, facilitating the production of energy (ATP) in redox reactions.
Food Sources: muscle meats - especially the heart, meat, fish, smaller amounts can also be found in nuts, seeds, vegetable oils. Supplements are the most reliable source of CoQ10.
Vitamin A – vitamin A is well known for its impact on boosting collagen production in the skin and is a popular and effective ingredient in most anti-ageing skincare regimes. Oral supplemental doses of vitamin A are also effective for a range of general parameters for the body and as an anti-oxidant.

Best sources: cod liver oil, butter, eggs, liver,  also the precursor beta carotene can be sourced from vegetables, but conversion may be limited in some people.
Vitamin B complex: The B vitamins are a synergistic group of vitamins that work together in a multitude of ways in the body to promote and maintain health. Everything from energy production, skin health, liver enzymes, and neurotransmitters to hormone production, blood sugar regulation and immunity involves some of the B vitamins. Being water soluble vitamins, we rapidly use these up and need a regular intake to maintain health and reduce the stresses of lifestyle as we age.

Best sources: different vitamins are found in different foods but generally they are found in eggs, meat, liver, nutritional yeast, wheat germ, nuts, seeds and grains.
NAD+ - Nicotinamide Adenine Dinucleotide

(NAD) is a co-enzyme found in all cells and is involved with gene expression. NAD can be synthesized from diverse dietary sources, including nicotinic acid and nicotinamide (B3 vitamins) and tryptophan.

Another active B vitamin nicotinamide riboside (NR), is a precursor to NAD and supplements of this may boost NAD levels. The benefits of calorie restriction on metabolism discussed above and other cellular functions, such as cognition, involve NAD+ interacting with the class of genes SIRT1/3 which mediate aging and mitochondrial function.
Food Source: NR and NAD is also found in trace amounts in milk.
Hyaluronic Acid – found most abundantly in the combs of chickens (!), this compound is also synthesized. A naturally occurring component of connective tissue, skin and nerve tissue that promotes water retention, helping to lubricate the cell and keep it supple.

It is great for improving joint health and mobility as well as promoting better moisture retention in the skin.
It is mostly used in the beauty industry in topical products to promote healthier skin and reduce wrinkles.
Oral doses have also been studied and researchers found definite improvements in dry skin and better joint mobility after taking oral supplements of hyaluronic acid.
Alpha Lipoic Acid – Alpha lipoic acid supplements have been shown to reduce mitochondrial loss in humans and boost mitochondrial biogenesis and energy. Being both a fat & water-soluble antioxidant it can help produce cellular energy and also shift glucose into muscles and away from fat cells.

Alpha lipoic acid supplementation has been very well researched and found to improve a whole range of parameters important for health. In particular, it has been shown to shift body composition, burn fat, boost cognitive function, reduce dementia risk, improve glucose tolerance, lower cardiovascular risk and improve diabetes management.
Sources: found most abundantly in the following foods: heart, liver, kidney, spinach and broccoli
Key Amino Acids:

 

Amino acids are small proteins that are essential for maintaining health. Some amino acids have very specific roles in the body – such as boosting neurotransmitter levels or promoting detoxification in the liver. The following are particularly well researched for their role in mitochondrial function and ageing:
Acetyl-L-Carnitine - Carnitine is biosynthesized from two other amino acids, methionine and lysine and acts as an antioxidant and helps regulate metabolism. Carnitine plays a key role in mitochondrial function, mood and neurotransmitter levels as well as liver enzymes.
L-arginine - L-arginine, is an amino acid that is the primary precursor of nitric oxide (NO)—one of several biochemical pathways that supports cardiovascular health and mitochondrial function. In addition to its protective effects on the mitochondria, L-arginine and its counterpart citrulline both stimulate NO production and exert a very powerful role on the vascular system, in particular stimulating vasodilation of the blood vessels and keeping blood pressure healthy. This vasodilatory effect of the amino acid citrulline has also shown to be good for erectile dysfunction by increasing the blood flow to the genitals.
A Note About Choosing Supplements
When choosing supplements it is important to know about quality and synergy. Just as our body has been used to receiving complex combinations of nutrients through the diet for thousands of years, in some cases taking smaller doses of key nutrients mixed together into one supplement can dramatically improve absorption and efficacy than taking large single doses of the same nutrients. Likewise, the quality of the supplement is important to ensure you get the best effects from supplementing. Your practitioner should be able to help guide you into knowing the best supplements regime for your own requirements to help promote your health and vitality as you age.
Preventative Medicine is the best medicine!
The traditional medical establishment often defines health as simply the absence of disease. However there are so many layers to wellness and health. The World Health Organisation (WHO) defined health in its broader sense in 1946, stating that health is "a state of complete physical, mental, and social well-being and not merely the absence of disease or infirmity." This definition is starting to get closer to a holistic definition of health and wellness. In 1986 the WHO went on to extend the definition of health beyond it being a state to achieve, saying that health is "a resource for everyday life, not the objective of living. Health is a positive concept emphasizing social and personal resources, as well as physical capacities."
Preventative medicine and holistic health has been around for centuries but is once again the way of the future, as right now as a culture we have lost touch with the foundations of health. A true definition of health needs to take in all layers of our being – physical, emotional, mental and spiritual. If something is out of balance in any of these areas of our life, we are bound to end up sick. Most health approaches to wellness focus on supporting the physical body. The physical body is incredibly good at maintaining health and balance when we look after it in the right way. This includes making good lifestyle choices, eating nutritious foods and getting regular exercise.
However, wellness may also mean letting go of thoughts, feelings and beliefs that are getting in the way of achieving happiness in any given moment. This mind-body connection in health and disease is now well established in even mainstream medical research. Our state of mind has a powerful influence over our physiology - you only have to look at the oft-cited placebo affect. It is hard to feel physically energetic and well when we are experiencing sadness or depression. Yet it also follows that with a healthy frame of mind, wellbeing and happiness can even be experienced despite physical ailments.
In Australia we have a system of health care that is considered amongst the best in the world. Like most western countries however, our 'healthcare' industry could really be
better defined as a 'disease care' industry. Mainstream medicine is good at managing diseases with their armory of drugs, surgery and technology. However, they are not so adept at preventing people getting sick in the first place. In traditional Chinese medicine doctors used to only get paid when their patients were well. As soon as a person got sick they stopped paying their doctor – as they were deemed to have not done their job properly if someone got sick under their care!
This seems like a good system – but it is a far cry from how medicine is practiced in most countries today. Yet, so many of our chronic diseases, such as cancer, heart disease, obesity and diabetes are considered diseases of lifestyle and can be prevented.
When you focus on promoting wellness and preventing disease there should be many steps to take before you end up on drugs or undergoing surgery. Attending to the basic foundations of sleep, exercise, good nutrition and stress management is a great place to start. Then non-invasive therapies like meditation, counselling or yoga may be useful, followed by safe and supportive treatments like herbal or nutritional supplements or physical therapies like acupuncture or chiropractic. Powerful pharmaceutical drugs and surgery should be a last resort and while we are grateful that they exist, unfortunately they are a first resort in many instances for basic health issues.
As a naturopath, I feel like I have done my job properly if I can motivate and support my patients in making good diet and lifestyle choices that prevent them getting sick. Educating and empowering people to take charge of their health and look after themselves is a foundation of holistic healthcare practice.
The next time you are faced with a health issue, take some time to reflect on what might be out of balance in your life. Then take some steps to make positive changes to your lifestyle, deal with emotional stress before popping the next wonder pill on the market!
Don't forget if you need help sorting through the possible underlying causes, then come in for a session. I love searching for the cause and often joke that I am like a dog with a bone with difficult cases!
Natural Solutions for Hypertension
Hypertension is also known as high blood pressure and is a very common medical condition in developed western countries.  Hypertension is a major risk factor for coronary heart disease and has been linked to heart failure, stroke and kidney dysfunction.  High blood pressure is often known as the 'silent killer' as many people with it have an absence of symptoms and go undiagnosed.
Blood pressure is essentially a measure of the pressure that is exerted by the circulating blood on the body's blood vessels.  With each heart beat blood pressure varies slightly. The maximum pressure exerted is called 'systolic' and the minimum pressure is 'diastolic'. These terms are used in measuring and diagnosing a person's blood pressure – with the measure showing systolic pressure over diastolic pressure in mmHg, for example a normal reading is 120/80. An elevated reading (at or above 140/90) over three visits to a medical professional will give a diagnosis of hypertension.
Hypertension is either classified as primary or secondary hypertension – referring to whether it is a stand-alone condition or it is a secondary symptom of another disease process.  For example, high blood pressure can result from kidney disease – as the kidney is an organ that has a role in regulating blood pressure.  However, most cases of hypertension are considered 'primary' and thus they have unknown or poorly understood causes.
Blood pressure normally varies throughout the day and also over the course of one's life.  For example, children have lower normal ranges than adults  and blood pressure tends to be higher in the elderly – primarily due to less flexibility of the blood vessels. Also blood pressure varies with exercise, sleep and digestion.  Emotional reactions can have a strong influence on blood pressure and many people suffer from 'white coat hypertension' – where the anxiety about having their blood pressure checked by a doctor, causes it to be elevated.
Environmental factors, diet, stress levels, behaviour patterns and genetics are all thought to play a role in the development of hypertension. The typical western diet is often implicated – with excess intake of processed foods, sugar, salt, refined fats, alcohol and caffeine, along with a shortage of fresh, whole foods, water and fibre.   Lifestyle factors linked to hypertension include lack of exercise, smoking, stress, occupational hazards and obesity. It is always important to address as many underlying causes as possible.
Research over the past two decades at the HeartMath Institute in America has found a direct link between high blood pressure and stress. They have found that stress activates the sympathetic nervous system, which increases adrenaline. Adrenaline makes the heart beat faster, causes blood vessels to constrict and initiates the production of the major stress hormone, cortisol. Cortisol causes blood-vessel constriction as well as salt and water retention in the kidneys and results in elevation of blood pressure. I have trained in HeartMath techniques and incorporate these along with other mindset and meditation tools to help people manage stress, anger and anxiety and transform their emotions. Learn more about these techniques here.
There are many natural solutions for hypertension and natural medicine has an important role to play in managing high blood pressure.  Assessing each person's case history from a holistic perspective will reveal their individual contributing factors to their hypertension and a treatment plan can then be designed.  Herbs such as Hawthorn and Dan Shen have been traditionally used for managing cardiovascular complaints and have been shown to lower blood pressure in some studies. Herbalists normally combine a range of herbs to suit the person's individual presentation.  For example, if they are stressed or need to lose weight different herbs will be indicated. Other supplements such as omega 3s, vitamin E, magnesium, garlic, ginger and turmeric may also be beneficial.
Preventative health is always about educating people so that they make healthy choices and prevent disease from occurring.  Understanding the benefits of a healthy diet, stress management and making wise lifestyle habits can make the difference between getting a disease or not. Hypertension, like many western diseases is a symptom of the body being out of balance.  It heralds a time to assess your life and make some positive changes!
Natural Menopause Solutions
Transitioning Naturally Through Menopause
The term 'menopause' generally relates to the years before the final menstrual period and those years soon after. In fact, the years leading up to the menopause are more accurately coined the 'peri-menopause'. A woman is considered to be truly menopausal when she has failed to have a period for over twelve months.   The journey to menopause may take many years and health needs vary over this time. This transitional time is often marked by changes in menstrual cycle, both in length and blood flow, as well as a host of other hormone related symptoms. These may include hot flushes, night sweats, vaginal dryness, mood change and memory loss.
I find that many things will influence a woman's experience of the peri-menopause and beyond.  Studies show that women's emotional health, social situation and stress levels will influence her experience of menopause. Thus it is not just all about hormones!
A woman's diet and lifestyle, including exercise and stress levels, can play an important part in this phase.  Natural therapists view the menopause as a natural transition and seek to support women through this period, providing both symptom relief and preventative health care advice.
Hormone replacement therapy implies that menopause is a deficiency syndrome rather than a natural process.  For most women, HRT is not necessary for a healthy menopause experience, and its use should be carefully considered as it is not without inherent risks. Most people are now aware of the longitudinal studies (such as the nurses health study) and their findings which have narrowed the therapeutic use of HRT to short term treatment of severe flushing. While some authorities still recommend HRT to prevent osteoporosis most now believe the risks are outweighed by any possible benefit from a reduction in fractures.  Other early cited benefits of HRT on diseases such as heart disease and mood/memory have now also been discounted by substantial research.
Naturopaths and herbalists apply a range of strategies for treating menopausal women and they offer an alternative to HRT for most women.  Herbs are used to address symptoms of low oestrogen and progesterone during the peri-menopausal years, helping to balance hormone problems.  They can be very effective in treating heavy periods, hot flushes and erratic cycles.
There are other herbs that can be used to improve memory, mood and sleep problems.  The herb Black Cohosh is particularly useful for menopausal hot flushes, but I find it works best when combined with other herbs to treat each individual.
A personalised approach will factor in each woman's individual situation, including her diet and lifestyle, and how it may be impacting on her menopausal complaints.  A treatment plan may include lifestyle changes such as increased exercise. Some studies have shown that women who exercise regularly experience less severe flushes than sedentary women. Exercise is also important for maintaining good bone density which starts to decline in midlife. Ensuring you have good adrenal function and managing your stress is also important, as your adrenals are responsible for picking up the slack hormonally, once your ovaries wind down. Click here to learn more about your adrenals.
Dietary changes can also be helpful. Foods such as legumes, sprouts, nuts and seeds can be helpful in offsetting declining oestrogen levels. These foods contain substances known as 'selective oestrogen receptor modulators' or more simply SERMs. They appear to interact with oestrogen receptors and can stimulate an oestrogen-like action – which can make up for declining ovarian oestrogen production. Food sources are far safer than using concentrated isoflavone extracts from soy (such as tablets and powders), as these have not stood the test of time. Indeed, soy should only be consumed in a traditional fermented ways (such as tempeh & miso) as it is difficult to digest and can inhibit thyroid function.
Self help measures for hot flushes might include avoiding spicy and hot foods and drinks, stimulants such as coffee, tea and soft drinks, and alcohol which is known to increase heat and sweating.  Other tips include regular exercise, dealing with stress and anxiety and dressing in layers to enable easy undressing when hot. Lastly, it is good to try and embrace the journey to menopause rather than fight it. Women who seem to enjoy the time that the menopause brings for reflection and an honouring of wisdom, seem to have less symptoms and more enjoyment.  The good thing to know that after the transition happens, many symptoms settle as your body adapts to the new post menopausal state.
Adrenal Health
The adrenal glands are small glands that sit like a hat on top of the kidneys. They are powerful little endocrine glands that manufacture and secrete steroid hormones such as cortisol, DHEA (which in turn can be made into oestrogen and testosterone) as well as adrenalin (sometimes called epinephrine). Many of the hormones produced by the adrenals are essential for good health and vitality, so if your adrenals aren't functioning well, there can be widespread impacts.  They modulate and support the function of every tissue, organ and gland in your body to maintain balance during stress or illness to help you heal or keep you alive. The adrenal hormones closely modulate many metabolic processes in the body:
the utilization of carbohydrates and fats
reproductive function and fertility
the conversion of fats and proteins into energy
bone density and muscle mass
inflammation and immune function
the distribution of stored fat  – especially around your waist
normal blood sugar regulation
proper cardiovascular function
gastrointestinal function and digestion
Some of the signs that your adrenals are struggling include:
ENERGY & MOOD
low energy, tired all the time
up and down or erratic energy
tired but wired feeling
irritable, easily angered, cranky
depressed, sad, teary, anxious
SLEEP
poor sleep, waking often, insomnia, night sweats
increased need for sleep, excessive sleep
waking unrefreshed and tired in the morning
IMMUNE
recurrent illness (colds, flu, sinusitis)
take a long time to recover from simple disorder
chronic & autoimmune conditions like eczema, arthritis & allergies.
DIGESTION, WEIGHT & BODY COMPLAINTS
headaches and migraines
craving sugar or caffeine
weight gain (especially around belly), difficulty losing weight,
digestive problems (irritable bowel, nausea)
muscle tension and pain
chest pain, difficulty breathing
Stress and Adrenal Function
It is important to understand the role of stress and how it influences adrenal function when we are looking at improving the function of the adrenals and optimizing energy and vitality.
The body has an inbuilt survival mechanism which allows us to mobilize its resources to escape or fight off danger and survive. The fight or flight response is a well known cascade of physiological effects that harness energy and strength to enable us to survive. While we may have evolved dealing with real life threatening situations (such as escaping from a wild animal or enemy clan) our bodily response to modern day stresses are the same. We don't differentiate very well between true life threatening stress and mere emotional stress, because the part of our brain that responds to stress needs to act quickly and automatically. Taking time to consider the options and engage the rational mind, may delay actions that could be costly or deadly.
Modern life for many of us is fraught with constant low grade stress. Even being available and switched 'on' 24/7 can often give us a feeling of mild stress. We are always anticipating the next thing to do or the next stress to deal with. Common stresses that I see amongst my patients include work dissatisfaction, a difficult boss, financial stress, relationship dramas and parenting demands. Then we also have the issues of environmental stress such as air pollution, electromagnetic radiation and chemicals in food and water. The stresses in turn can lead to a variety of physical and psychological health problems that can themselves be a further source of stress.
It is also the job of the adrenal glands to keep our body's reactions to stress in balance so that they are appropriate and not destructive. Cortisol has a protective anti-inflammatory and anti-oxidant activity that can help to minimize the inflammatory reactions in allergies and autoimmune disorders.
Adrenals & Reproductive Function
The adrenals are also responsible for producing DHEA which is a precursor to oestrogen and testosterone and thus have a role in reproductive function. Prolonged stress is a well known cause of reproductive dysfunction and in women can lead to delayed or lack of ovulation, erratic cycles or heavier periods.  In men, chronic or acute stress can impact on hormones and lead to lowered sperm count and poor libido in men. After mid-life when the ovaries and testes start to decline in function, the adrenal glands gradually become the major source of the sex hormones circulating throughout the body in both men and women. These hormones themselves have a whole host of physical, emotional and psychological effects, from the level of your sex drive to the tendency to gain weight. Thus, I find in my patients that the function and integrity of the adrenal glands is an important predictor of how easy or trouble free a woman's experience of menopause will be.
Stress Management – the key to healthy adrenals
Learning to manage our stress is essential for health and wellbeing on all levels. Much of what I do with many of my patients is help them make choices and create strategies that can moderate their stress. We go through all the events or situations which contribute to their stress load and identify the things that they can change in a practical sense. In some cases, even just changing our attitude or perception of situations can help decrease the effect of these stresses on our health and wellbeing.
Generally I find the two best strategies for managing life's inevitable stresses are exercise and relaxation/meditation.  Some people find one is enough, but most people will benefit from doing both. In terms of exercise, though,  I want to emphasize that it is important to not overdo it. While many of us use exercise as a stress management tool, sometime it can add more pressure and physiological demands on our system. Many patients I have treated for adrenal fatigue and burnout have been over-exercising. Once they slowed down and did more gentle approaches, they started to improve.
I am a big fan of having a daily practice of some kind, such as meditation, yoga or breathing. Having a regular activity that allows us to pause and get perspective can make a big difference in how we feel and cope with stressful events. Learn more about managing stress with specific meditation and breathing tools I can teach you here.
Herbs & Nutrients for Adrenal Health
The first thing to know when it comes to supporting your adrenals is to ensure you choose foods and eating patterns that stabilize your blood sugar. Skipping meals or eating high carbohydrate or sugar laden foods will put more pressure on your adrenals (as well as your liver and pancreas!) Choosing regular meal times and ensuring there is a good quality protein (think eggs, nuts, seeds, dairy, meat/fish) at each meal. Protein and good quality fats will create a stable slow burning energy and avoid blood sugar swings. It is also good to avoid caffeine which can be too stimulating on worn out adrenals. There are a range of nutrients that can support optimal adrenal function and energy and normally I prescribe specific supplements designed to support the adrenal glands, that often include B vitamins, zinc, amino acids etc. You can learn more about foods and how they support energy here.
Herbs that support adrenal health are normally referred to as adrenal tonics or adaptogens. Kidney herbs can also be useful for supporting the adrenals. Some of my favourite adrenal herbs include Rhodiola, Withania, Siberian Ginseng, Licorice, Oats and Holy Basil. These herbs can help support our body to adapt and better cope with stress and promote good levels of energy. Generally speaking these types of herbs are taken for a period of at least 6-8 weeks and often for a number of months to get the best results in building resilience, conserving energy and preventing burnout during stressful or demanding periods.
So in summary, having well functioning adrenals is essential for optimal health. Take time to look after yourself, make healthy food choices, get regular exercise and manage your stress and you will be rewarded with healthy adrenals which will flow on and impact the rest of your body, mind and spirit!
Ten reasons why handheld devices should be banned for children under the age of 12
The American Academy of Pediatrics and the Canadian Society of Pediatrics state infants aged 0-2 years should not have any exposure to technology, 3-5 years be restricted to one hour per day, and 6-18 years restricted to 2 hours per day. Children and youth use 4-5 times the recommended amount of technology, with serious and often life threatening consequences. Handheld devices (cell phones, tablets, electronic games) have dramatically increased the accessibility and usage of technology, especially by very young children.
The following article written by paediatric occupational therapist, Cris Rowan,  explains the potential negative impact of media use in children. Rowan is calling on parents, teachers, and government to ban the use of all handheld devices for children under the age of 12 years. I am also a passionate advocate for supporting optimal child health and development - which often means removing or avoiding media to allow a more balanced lifestyle that fosters health and wellbeing on all levels. The benefits are far reaching and worth making the change for!
Take a look at Cris Rowan's ten reasons with research evidence to back it up.
1) Rapid brain growth
Between 0 and 2 years, infant's brains triple in size, and continue in a state of rapid development to 21 years of age (Christakis 2011). Early brain development is determined by environmental stimuli, or lack thereof. Stimulation to a developing brain caused by over exposure to technologies (cell phones, internet, iPads, TV), has been shown to negatively affect executive functioning, and cause attention deficit, cognitive delays, impaired learning, increased impulsivity, and decreased ability to self-regulation e.g. tantrums (Small 2008, Pagini 2010).
2) Delayed Development
Technology use restricts movement, resulting in delayed development. One in three children now enter
school developmentally delayed, negatively impacting on literacy and academic achievement (HELP EDI Maps 2013). Movement enhances attention and learning ability (Ratey 2008). Use of technology under the age of 12 years, is detrimental to child development and learning (Rowan 2010).

3) Epidemic Obesity
TV and video game use correlates with increased obesity (Tremblay 2005). Children who are allowed a device in their bedrooms have 30% increased incidence of obesity (Feng 2011). One in four Canadian, and one in three U.S. children are obese (Tremblay 2011). 30% of children with obesity, will develop diabetes, and be at risk for early stroke and heart attack, gravely shortening life expectancy (Centre for Disease Control and Prevention 2010). Due to obesity, 21st century children may be the first generation many of whom will not outlive their parents (Professor Andrew Prentice, BBC News 2002).
4) Sleep Deprivation
60% of parents do not supervise their child's technology usage, and 75% of children are allowed technology in their bedrooms (Kaiser Foundation 2010). 75% of children aged 9 and 10 years are sleep deprived to the extent that their grades are detrimentally impacted (Boston College 2012).
5) Mental Illness
Technology overuse is implicated as a causal factor in rising rates of child depression, anxiety, attachment disorder, attention deficit, autism, bipolar disorder, psychosis, and problematic child behavior (Bristol University 2010, Mentzoni 2011, Shin 2011, Liberatore 2011, Robinson 2008). One in six Canadian children have a diagnosed mental illness, many of whom are on dangerous psychotropic medication (Waddell 2007).
6) Aggression
Violent media content causes child aggression (Anderson, 2007). Young children are increasingly exposed to rising incidence of physical and sexual violence in today's media. Grand Theft Auto V portrays explicit sex, murder, rape, torture, and mutilation, as do many movies and TV shows. The U.S. has categorized media violence as a Public Health Risk due to causal impact on child aggression (Huesmann 2007). Media reports increased use of restraints and seclusion rooms with children who exhibit uncontrolled aggression (Vancouver Sun 2013).

7) Digital dementia
High speed media content causes attention deficit, as well as decreased concentration and memory, due to the brain pruning neuronal tracks to the frontal cortex (Christakis 2004, Small 2008). Children who can't pay attention, can't learn.
8) Addictions
As parents attach more and more to technology, they are detaching from their children. In the absence of parental attachment, detached children attach to devices, resulting in addiction (Rowan 2010). One in 11 children aged 8-18 years are addicted to technology (Gentile 2009). Never in the history of humankind have there been child addictions.

9) Radiation emission
In May of 2011, the World Health Organization classified cellphones (and other wireless devices) as a category 2B risk (possible carcinogen) due to radiation emission (WHO 2011). James McNamee with Health Canada in October of 2011 issued a cautionary warning stating "Children are more sensitive to a variety of agents than adults as their brains and immune systems are still developing, so you can't say the risk would be equal for a small adult as for a child." (Globe and Mail 2011). In December, 2013 Dr.Anthony Miller from the University of Toronto's School of Public Health recommend that based on new research, radio frequency exposure should be reclassified as a 2A (probable carcinogen), not a 2B (possible carcinogen). American Academy of Pediatrics requested review of EMF radiation emissions from technology devices, citing 3 reasons regarding impact on children.
10) Unsustainable
The ways in which children are raised and educated with technology are no longer sustainable (Rowan 2010). Children are our future, but there is no future for children who overuse technology. A team based approach is necessary and urgent in order to reduce the use of technology by children.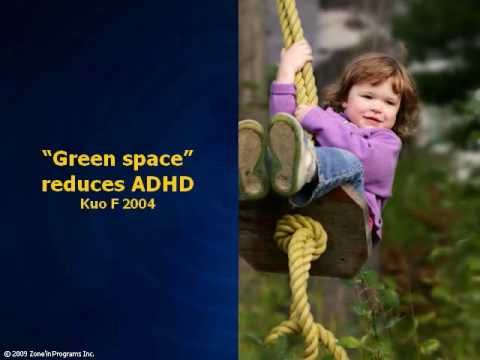 Article provided by Cris Rowan.
For more information and facts, including research references please visit the zonein website.
Alzheimer's Disease Natural Treatment
Dementia is a form of brain deterioration that causes memory loss, disorientation and confusion and eventually has a negative impact on an individual's ability to carry out normal activities.  Individuals with dementia also display behavioural changes and emotional symptoms. 
Approximately 50-80% of dementia cases are
considered to be Alzheimer's Disease (AD), and together they account for the almost 300,000 individuals living with it in Australia. The earliest warning sign to look out for is changes to memory, particularly short term memory.
Symptoms of AD usually develop slowly and worsen over time. Some individuals can get early onset dementia – which starts in the 40s and 50s, but most cases occur in adults over 65 years old.  By 85 years, around 20-50% of people suffer from AD and dementia. Dementia is not a normal sign of ageing, and while the causes are not well understood, it is thought to be linked to genetic changes and lifestyle factors.  A history of head trauma and poor heart and vascular health, including diabetes, are also risk factors for developing brain disorders.  Dementia symptoms occur when parts of the brain start to starve and they shrink or die. The Ohio State University developed a simple test to measure thinking abilities, called SAGE, which can detect early signs of memory loss or a decline in cognitive capacity. This self administered test is available on their website here.
There are no cures for AD and dementia, but some medications exist for various aspects of the disease, such as treating the sleep, mood or behavioural changes. By far the best aim is in prevention. While you cannot do a lot to change your genes, we know that detrimental genetic changes may be more common with poor lifestyle
choices. A healthy lifestyle that is good for the whole body will potentially reduce your risk of developing dementia or may delay the onset of dementia symptoms.  Smoking and high alcohol consumption have been linked to AD.
The old adage, "if you don't use it, you lose it" is very relevant for the brain.  It is recommended that you keep your brain active and give it a daily workout, much as we would exercise our body. Brain workouts can help to build brain cells and neural connections between the cells, which in turn keeps your brain and mind sharp and efficient.  Cross words, Sudoku and puzzles are all examples of brain gym.
Nutrients that have been shown to be useful in preventing or treating dementia include vitamin E, vitamin C, CoQ10, coconut oil and omega 3 fish oils.  Having around 2 tablespoons of coconut oil a day was shown to have a favourable impact on prevention and early treatment of AD and dementia.
Herbs such as Gingko have been shown to be a beneficial treatment, but efficacy depends on starting the treatment early, and not waiting until symptoms are severe. Some of the studies with Gingko failed to find positive results, however they did not start early enough. Heavy metals that affect nervous tissue, such as lead, aluminium and mercury may have a negative impact on brain function and should be avoided.  In relation to aluminium, the jury is still out, but I normally encourage people to minimise exposure to aluminium by avoiding aluminium cooking utensils and deodorants.
In conclusion, it is a good idea to adopt healthy diet and lifestyle choices and keep your body and brain active.  Be on the lookout for early changes with memory and forgetfulness in yourself or your loved ones, and consider natural remedies if warranted.
For more information visit the Alzheimer's Australia website
In this guest post by Chiropractor, Dr Malcolm Atkins, we explore all the ways you can maintain good back health and an energetic body through a focus on nervous system function and by supporting structural and energetic alignment.

Secrets to Back Health
By Dr Malcolm Atkins (Chiropractor)
Having a healthy and energetic body is an aim that everyone shares in common. As a foundation, a healthy body relies on optimal nervous system function and energy flow throughout the body. 
The nervous system is the chief governing agent of the human body, responsible for facilitating and regulating many diverse functions. The aim of chiropractic therapy is to identify and treat areas of blockage or reduced nervous flow that can create symptoms and dysfunction further afield. By removing the interference and blockages impeding the nervous system allows the body to better coordinate its functioning and begin to restore balance and heal itself.
One of the most common reasons that people seek help from musculoskeletal experts is for pain and reduced mobility. We are very reliant on our body to take us from A to B and back again and most of us take our bodies for granted. It is often only when we get symptoms of pain or are unable to move with ease and comfort that we notice our body and start to give it the attention that it deserves.
It is far better, of course, to support and maintain your health through a preventative approach that looks at taking care of all aspects including physical fitness such as exercise, strengthening and stretching as well as diet, lifestyle, stress and emotional health.
Aside from addressing misalignments in the joints and vertebrae which is the classic work of chiropractic manipulation, there are many other tools and techniques that can be used to improve the body's function and mobility as well as decrease pain. Applied kinesiology is a great tool that can help streamline diagnosis and treatments by working with and testing the muscles of the body. The muscles provide an accurate feedback mechanism and can be used to establish a communication pathway with the higher intelligence of the body, bypassing the normal conscious awareness of the client.
I often use
Applied Kinesiology to pinpoint the exact area that is out of alignment, which makes treatment more accurate and successful. I also use it to identify the best therapy for each client whether it be acupuncture, manipulation, energetic and emotional work or supplements.
There are also some great proven techniques for working with pain which can in many cases bring rapid relief.  The ENAR (Electro Neuro Adaptive Regulator) and the SCENAR (Self-Controlled Energo Neuro Adaptive Regulation) both utilise similar energy based technology. The SCENAR hails from Russia and was first designed for the Russian Space agency to assist with the physical problems inherent with astronauts and space travel.
In recent years these devices have become popular with elite athletes and research has shown much faster healing and recovery times when these devices are used alongside standard therapies.  They are non-invasive and non-toxic and work by primarily using an electro stimulus to the body to promote normal nerve response and tissue function to speed healing and repair. I use these devices alone or with acupuncture and find they can really enhance healing outcomes.
When we understand that tension, misalignments or altered function of your spine can interfere with nerve flow and energy and thus function of the entire body it makes sense to get assessed by a trained professional. By removing the interference to our nervous system we can dramatically improve the function of our body in many different ways.
To avoid the interference in the first place is the aim, of course, and this can be achieved through following holistic health and wellness strategies. Everything from managing your stress levels and eating good wholesome food to keeping physically fit and generally living a balanced life will ensure you and your body will stay healthy and happy.
For more info about Malcolm visit his website at www.corehealthchiropractic.com.au
Obesity - is it a disease or a lifestyle issue?
There has been much debate and controversy lately since the American Medical Association reclassified obesity as a disease, rather than a lifestyle. The obesity disease classification came about in July this year. Obesity is a growing problem worldwide and affects a third of the US nation and is estimated to cost the US healthcare system $190 billion annually and the costs are rising. More and more children and young adults are overweight or obese and the resultant diseases of heart disease, diabetes and cancer are rising in direct proportion.
Clearly, obesity is not something you can catch or contract like a regular disease, but it is the result of a lifestyle imbalance. Obesity certainly gives rise to a range of diseases, just as smoking gives rise to lung cancer and heart disease. But what they both have in common is the lifestyle choice factor. There are genetic factors, but really it is epigenetics rather than straight genetics - in other words it is the result of genes interacting with poor lifestyle choices that 'switch' on obesity genes.
Food is one of the few things many people freely choose each day, but some argue that the culture has become so entrenched with marketing of high sugar and junk foods and a focus on media use and lack of exercise that people no longer can 'choose' what they consume or how to live their life. Some in the medical profession argue the obesity disease classification will increase funding for research. Others suggest that it will make it easier for paediatricians to approach parents in terms of treating a disease rather than telling them their child eats too much or fails to exercise enough. But is this just avoiding the cold hard facts?
Please watch the interesting video below where a range of experts discuss this widespread social and health problem and look at ways of dealing with it.