5G Safety Concerns
As a health care provider, I have been an active advocate for reducing exposure to wifi devices and mobile phones for many years, and have closely followed the research into the various potential health impacts of this technology. You can see other articles I have written and my webinar for more detailed back ground information on this topic. As it is a constantly changing landscape with new technology coming onto the market all the time, it is time to write an update, particularly on the 5G network and related technology...
Of recent concern, is the imminent launch of the new 5G technology, which is being promoted as the vehicle that will deliver faster wireless speeds for mobile and internet users and will also spur new innovation for internet-connected devices. The internet-of-all-things (IOT) encompasses the new technological vision of a whole swathe of internet connected devices from self driving cars to smart devices and that is fast becoming a reality across the globe.
The new 5G network that is starting to be rolled out across many different countries will be substantially different than the existing 4G networks. This new technology employs waves of  different electromagnetic frequencies  - using a bandwidth of between 24-100 GHz, compared to 3-6GHz used in the current 4G network.
These smaller waves, know as millimeter-wave frequencies are more easily blocked by objects in the environment, such as trees and buildings, which necessitates erecting many small 'cell towers' around 100-500 metres apart to support the network. This means that dozens of these mini cell towers will likely be installed in your neighbourhood. Aside from been unsightly, these devices will continually emit millimetre wave frequencies and bathe neighbourhoods in radiation 24/7. Plans are also underway to install satellite cell towers in space that transit 5G technology, meaning that virtually no place on earth will be free from the impact of these unproven and potentially hazardous frequencies. Moreover, the delicate electromagnetic frequency of the earth, also known as Schumann resonances, may be influenced by this technology with unknown consequences on human and other biological life forms that have evolved on earth alongside this particular frequency and phenomenon.
Scientific literature has found that ambient electromagnetic fluctuations on the planet, such as geomagnetic activity, may affect the physiology and behaviour of  humans and other species. In particular the heart, brain and nervous system are highly sensitive to EMF. Research has found that EMF both from man-made and natural sources, can cause disruption to cardiac function and melatonin output by the pineal gland.* Adding a new frequency into the earth's atmosphere and locally on the ground with this new 5G infrastructure, it is impossible to predict the possible changes in life rhythms and biological functioning of different species on the planet, particularly at a time when we are already facing unknown consequences from imminent and rapid changes in climate conditions.
Scientists, doctors, allied health professionals and environmental experts from all over the world have banded together to express concern for this unprecedented change to the environment and potential human health impacts, with the 5G Space Appeal.  Research has conclusively shown that electromagnetic frequencies affect living organisms at levels well below most international guidelines, causing increased cancer risk, cellular stress, increases in free radicals, genetic damage, autoimmune disease, changes to the reproductive system, infertility, learning and memory deficits, cardiovascular and heart arrhythmias, neurological disorders, as well as disrupting the circadian rhythm of diverse life forms. The 5G technology and its high-frequency waves are absorbed into the skin and reach deeper into the body with sweat ducts potentially acting as antennas*. While some authorities argue that it is only a transient and surface penetration, my concern is the sheer magnitude and volume of the 5G tower network, that has the potential to be far a more pervasive and persistent exposure on the human body, than the current 4G technology. After all, 5G frequencies are already used in military protocols in the world's major defence departments as an effective non-lethal crowd control device known as the Active Denial System. The heating of the skin that these frequencies cause, creates an intolerable burning sensation that causes people to panic and flee.
Electrohypersensitivity syndrome(EHS) is now a known condition recognised by the WHO, diagnosed when people develop a range of health issues connected to exposure to electrical and electromagnetic frequencies. These individuals find it increasingly difficult to live in the modern wireless world and suffer from headaches, brain fog, heart palpitations, unexplained fevers, extreme fatigue, immune disorders and pain syndromes. Magda Havas PhD is a biologist, researcher and lecturer, who estimates that around 3% of the population have severe reactions to EMFs and another 35% are potentially compromised by EMF and experience symptoms such as poor sleep, anxiety, depression, brain fog and poor concentration.  Here is one personal case study that provides a detailed account of living with EHS.  It is impossible to know or even predict the potential implications for both the health and environmental impacts of 5G technology until we start to see the issues arising post roll out. As a health professional, it is difficult to ascertain the level of exposure and the unique sensitivity of each individual to these types of technologies and EMF. Many mysterious health issues that have no clear medical diagnosis may indeed be the result of cellular changes occurring in response to these frequencies.
The regulatory body in Australia (ARPANSA) whose job is to keep the Australian public safe and informed about radiation based issues, receives money from the telecommunication industry, posing an alarming conflict of interest. Moreover, their recent media statement on 5G seems to be out of step with the mounting evidence for EMF and specific health impacts. While they state they will continue to research frequencies above 6GHz, it seems that in the meantime we will remain the guinea pigs as this technology is being rolled out before the research has proven its safety.
Also of increasing concern is the fact that telecommunication companies have been making legislative inroads into federal government jurisdictions, to fast track the rollout and effectively eliminate local councils and the public's right to protest against or reject this technology being installed in their own backyard, school, workplace or neighbourhood. Interestingly, government documents on this issue seem to be largely concerned with safety of information and security of data rather than addressing health concerns and public safety.
It is time to get involved and help stop this new technology from being rolled out before it is proven to be safe for human and other life forms!
Sign the Australian petition to have your say....

Let's research and employ safety standards for human and environmental health first before rolling this new technology out!
* References for further reading:
https://www.ncbi.nlm.nih.gov/pmc/articles/PMC2656447/#!po=9.37500
https://www.tandfonline.com/doi/abs/10.3109/00207459108985440
http://www.spirit-science.fr/ArchivesScientifiques/2001cherry-schumann-resonances.pdf
https://www.ncbi.nlm.nih.gov/pubmed/29459303
https://principia-scientific.org/study-human-sweat-ducts-act-as-antennas-for-5g-radiation/
Natural Anti-Ageing Strategies
Understanding the basis of human ageing is an area of medical research that is growing rapidly.  Age is the most important risk factor for most of the common diseases that we face as we age.  As such, to help slow the course of ageing is one of the great biomedical challenges in our modern times. Following on from this, there has been a lot of attention in recent years on a range of nutrients that can promote health and prevent ageing. So let's look at the theories of ageing and some of the new darlings of the nutrient world touted to help prevent or slow down ageing.
There are many theories that expound on the process of ageing and even more theories on how to prevent this process. Essentially most researchers agree that ageing starts with molecular or DNA damage. This damage then leads to cell, tissue and eventually organ dysfunction and disease. The best known and most long standing argument for ageing is the free radical theory. Free radicals, also known as ROS (reactive oxygen species), create havoc in the cells and tissues of the body and cause DNA damage and inflammation. Antioxidants are what the body uses to neutralise or scavenge the ROS and thereby repairing or protecting the body from damage.
Mitochondrial function is one area that is now leading the race in new theories and understanding of ageing. The mitochondria influence or regulate a number of key aspects of ageing. These include cellular senescence (when cells stop replicating and become dormant), chronic inflammation and the age-dependent decline in stem cell activity.
Mitochondria are like miniature organs that exist in almost all cells of mammals. The mitochondria are essentially like small batteries that are responsible for producing energy in the cell. Dysfunction in the mitochondria is thought to be one of the reasons that we age. The mitochondria itself, during its processes of energy production also produces ROS.  New understanding of how mitochrondria function has created a plethora of health strategies directed at improving mitochondrial quality and function to have far-reaching beneficial effects.
In adults, tissue homeostasis is highly dependent on stem cell (SC) function. These adult SCs are not only essential in continuously-proliferating tissues, like the blood, intestinal and skin systems, but also involved in more dormant tissues, such as skeletal muscle and brain that undergo regeneration only after damage or exposure to disease. Ageing is accompanied by a decline in adult SC function, termed SC senescence, which leads to loss of tissue function and the capacity for regeneration.
So let's now look at some novel ways that have been shown in research to slow down the ageing process – including specific eating patterns, nutritional supplements and exercise.
The Hidden Benefits of Exercise
In ageing, skeletal muscle mass decreases from mid-life onwards at the rate of about 1% per year. Along with this loss of mass in our muscles, is a reduction in mitochondrial function. Similarly, muscle strength is also seen to fall with age. However, it can be hard to attribute these changes to ageing per se, as inactivity often accompanies older age groups and will contribute to this functional decline as well. Studies that compare active groups versus sedentary groups always show a much greater deterioration in mitochondrial function in the sedentary groups. It is interesting to ponder whether the deterioration leads to loss in energy production and then levels of fatigue increase which leads to further sedentary behavior.
In any case, we now know that staying active as you get older is an essential component of preventative health and can boost your mitochondrial function. Physical exercise acts to tune up our existing mitochondria but it also has been shown to stimulate the production of new ones, a phenomenon known as mitochondrial biogenesis. This has been best observed in muscle cells -  studies finding the muscles of endurance athletes house very high concentrations of mitochondria. Endurance exercise also stimulates increased ROS scavenging despite the fact that increased exercise can cause some increases in ROS production.
When looking at exercise and ageing, the great news is you don't have to be a super fit marathon runner to grow new mitochondria. Simply engaging in consistent, regular aerobic activity stimulates your muscle cells to make this adaptation to increased energy demands.
High intensity interval training, commonly known as HIIT, is by far the best exercise for supporting mitochondrial health and resilience. For many years we have been told to exercise for at least 30-60 minutes to get the benefits but new evidence shows that we can gain the same benefits from HIIT as we do from endurance type training. HIIT training involves low to moderate training (such as walking) with short 30 second bursts of high intensity output (such as running as fast as you can) followed by rest/low intensity.  HIIT has been shown to be much more efficient at promoting fat burning and has numerous benefits on mitochondrial function. HIIT also promotes nitric oxide to be released which keeps the cardiovascular system healthy and lowers the blood pressure.
Eat Less, Live Longer
Calorie restriction (eating less food) is an intervention for which the greatest evidence exists for slowing ageing. It was initially thought that calorie restriction would lead to lowered basal metabolic rate (BMR) and in turn decrease ROS production. However, calorie restriction actually can lead to an increased BMR by triggering mitochondrial biogenesis – a process whereby the mass of the mitochondria increases along with energy production and ROS. However, despite this, the ability to scavenge ROS also increases.
Some of the oldest living cultures have low calorie intake diets and it seems that restricting food, in the form of a mild fast, initiates a whole cascade of beneficial effects on the body. On the back of mounting evidence, intermittent fasting and calorie restriction have become popular methods to improve long term health and slow down ageing. There are two main methods the 5:2 method and the 8 hour eating pattern. The 5:2 diet stipulates eating normally for 5 days and then a 2 day calorie restriction of around 500-600 calories. With the 8 hour method, food intake is limited to an eight hour window each day to increase the overnight fasting state. Both of these methods can promote weight loss and tend to have favourable impacts on cell function and repair, gene expression, insulin sensitivity, inflammation markers and can potentially reduce the risk of cancer. The main thing to still focus on with either of these diets is to remember that you are withholding calories and not nutrients. So if you focus on nutrient dense foods, you can do very well on these diets.
Supplements For Longevity
While eating a diet rich in whole foods is the most important health foundation stone, we can enhance the effect of this by supplementing with key nutrients that can really pack a bigger punch on our body function. Many of these nutrients highlighted below will be ingested as part of a whole food diet, but only in small amounts. Supplements can hone in on areas we need specific support with or boost particular functions we are aiming for.
Resveratrol –is a type of natural phenol, and is generally classified as a phytoalexin which is a compound produced by a plant in response to injury or stress. Resveratrol acts as an antioxidant and helps to reduce inflammation. Research has found small benefits of this compound on brain function and cardiovascular health.  Not a lot of strong evidence exists so far on other conditions such as cancer and diabetes but research is continuing.

Sources: grapes, berries, red wine, Japanese Knotweed (herb) and Pine trees
Average amount in red wine is 4.7mg/litre whereas supplements contain far greater amounts.
Japanese Knotweed contains a form of resveratrol known as Trans-resveratrol and this chemical form is best absorbed and utilized by the body. While red grapes are high in resveratrol, it must be converted into trans-resveratrol in the body.
Pterostilbene – similar to resveratrol, pterostilbene is actually a dimethylated derivative of resveratrol. This particular molecule gives it the advantage of better availability and stronger antioxidant potential. While it is still in the early stages of research, it appears to be particularly good for cognition and brain function and reducing blood sugar and blood pressure.

Sources: Blueberries (yum!), almonds, grape leaves (think dolmades).
Vitamin C – one of the most important nutrients for literally thousands of processes in the body, good old vitamin C can often be overlooked. It is probably one of the supplements I prescribe the most, because it is so needed and can be hard to get in sufficient quantities.  It is so important, I have previously written a whole post on it – which you can find here.

Vitamin C offers specific anti-ageing support by stimulating collagen production for ageing skin and generally lowers free radical damage to mitochondria to boost energy and wellbeing.
Best Sources:  most fruits and vegetables – particularly wild berries, kakadu plum, rosehip, acerola cherry, guava, parsley, citrus, capsicum, tomatoes.
Co-enzyme Q10 – aka ubiquinol. One of my favourite supplements for energy and general health, CoQ10 acts as a potent antioxidant and can support energy production in the cell. It is a naturally occurring fat soluble substance similar to a vitamin and is housed mostly in our mitochondria.  We slowly lose our capacity to make optimal levels as we get older due to our genes and mitochondria malfunctioning and this is one of the reasons why energy levels fall as we age.

Be wary that CoQ10 supplements can appear in either the ubidcarenone or ubiquinol form. Ubiquinol is a derivative of CoQ10 that is fully reduced and saturated with extra electrons which enhances absorption and is my preferred form to supplement with. Both CoQ10 and ubiquinol are key components in the electron transport chain, facilitating the production of energy (ATP) in redox reactions.
Food Sources: muscle meats - especially the heart, meat, fish, smaller amounts can also be found in nuts, seeds, vegetable oils. Supplements are the most reliable source of CoQ10.
Vitamin A – vitamin A is well known for its impact on boosting collagen production in the skin and is a popular and effective ingredient in most anti-ageing skincare regimes. Oral supplemental doses of vitamin A are also effective for a range of general parameters for the body and as an anti-oxidant.

Best sources: cod liver oil, butter, eggs, liver,  also the precursor beta carotene can be sourced from vegetables, but conversion may be limited in some people.
Vitamin B complex: The B vitamins are a synergistic group of vitamins that work together in a multitude of ways in the body to promote and maintain health. Everything from energy production, skin health, liver enzymes, and neurotransmitters to hormone production, blood sugar regulation and immunity involves some of the B vitamins. Being water soluble vitamins, we rapidly use these up and need a regular intake to maintain health and reduce the stresses of lifestyle as we age.

Best sources: different vitamins are found in different foods but generally they are found in eggs, meat, liver, nutritional yeast, wheat germ, nuts, seeds and grains.
NAD+ - Nicotinamide Adenine Dinucleotide

(NAD) is a co-enzyme found in all cells and is involved with gene expression. NAD can be synthesized from diverse dietary sources, including nicotinic acid and nicotinamide (B3 vitamins) and tryptophan.

Another active B vitamin nicotinamide riboside (NR), is a precursor to NAD and supplements of this may boost NAD levels. The benefits of calorie restriction on metabolism discussed above and other cellular functions, such as cognition, involve NAD+ interacting with the class of genes SIRT1/3 which mediate aging and mitochondrial function.
Food Source: NR and NAD is also found in trace amounts in milk.
Hyaluronic Acid – found most abundantly in the combs of chickens (!), this compound is also synthesized. A naturally occurring component of connective tissue, skin and nerve tissue that promotes water retention, helping to lubricate the cell and keep it supple.

It is great for improving joint health and mobility as well as promoting better moisture retention in the skin.
It is mostly used in the beauty industry in topical products to promote healthier skin and reduce wrinkles.
Oral doses have also been studied and researchers found definite improvements in dry skin and better joint mobility after taking oral supplements of hyaluronic acid.
Alpha Lipoic Acid – Alpha lipoic acid supplements have been shown to reduce mitochondrial loss in humans and boost mitochondrial biogenesis and energy. Being both a fat & water-soluble antioxidant it can help produce cellular energy and also shift glucose into muscles and away from fat cells.

Alpha lipoic acid supplementation has been very well researched and found to improve a whole range of parameters important for health. In particular, it has been shown to shift body composition, burn fat, boost cognitive function, reduce dementia risk, improve glucose tolerance, lower cardiovascular risk and improve diabetes management.
Sources: found most abundantly in the following foods: heart, liver, kidney, spinach and broccoli
Key Amino Acids:

 

Amino acids are small proteins that are essential for maintaining health. Some amino acids have very specific roles in the body – such as boosting neurotransmitter levels or promoting detoxification in the liver. The following are particularly well researched for their role in mitochondrial function and ageing:
Acetyl-L-Carnitine - Carnitine is biosynthesized from two other amino acids, methionine and lysine and acts as an antioxidant and helps regulate metabolism. Carnitine plays a key role in mitochondrial function, mood and neurotransmitter levels as well as liver enzymes.
L-arginine - L-arginine, is an amino acid that is the primary precursor of nitric oxide (NO)—one of several biochemical pathways that supports cardiovascular health and mitochondrial function. In addition to its protective effects on the mitochondria, L-arginine and its counterpart citrulline both stimulate NO production and exert a very powerful role on the vascular system, in particular stimulating vasodilation of the blood vessels and keeping blood pressure healthy. This vasodilatory effect of the amino acid citrulline has also shown to be good for erectile dysfunction by increasing the blood flow to the genitals.
A Note About Choosing Supplements
When choosing supplements it is important to know about quality and synergy. Just as our body has been used to receiving complex combinations of nutrients through the diet for thousands of years, in some cases taking smaller doses of key nutrients mixed together into one supplement can dramatically improve absorption and efficacy than taking large single doses of the same nutrients. Likewise, the quality of the supplement is important to ensure you get the best effects from supplementing. Your practitioner should be able to help guide you into knowing the best supplements regime for your own requirements to help promote your health and vitality as you age.
Harmful Effects of Screen Time
Kids and Media Use:  How Much is Too Much?
School holidays are fast approaching again! Many parents (and kids!) look forward to less routine, no school lunches and rushed mornings! Hopefully the spring weather will draw kids outside to play in nature and at the beach - but many children I see in my clinic tend to spend their holidays stuck behind screens. Without the 'school night' curfews, often it is a free for all when it comes to kids and screen time during holidays.
So are screens (TV, computers, mobile devices) harmful and should we be limiting our children's time in front of them?  Normally when we look at holistic health we include all manner of things - from diet and lifestyle to family history and individual health history.   I always ask children (or their parents) about not only their food diet but also their media diet. Just like food, media experiences must be 'digested' and fully understood and essentially 'made our own'.  In the same way rich food can disagree with sensitive stomachs, screen experiences that are too rich or too abundant can overstimulate and disagree with sensitive brains and emotions.  Children do not have the capacity to process in a rational or logical manner screen experiences the way that adults can.  Their developing brains and emotional immaturity put them in a vulnerable position, where too much too soon can leave a lasting impression.
There has been a big interest in the past few years into how the brain is affected by the increasing screen time that many children are now experiencing. In fact, some argue much of the fear, anxiety and depression that is becoming so prevalent in today's children is merely reflecting overstimulation and premature exposure to media influences. Some children in my clinic who suffer nightmares, phobias and anxiety often report being scared when watching a movie or a computer game.  Many other children do not understand where their fears and anxieties come from. They are possibly a build up of many different experiences that are poorly digested and appear as behavioural issues, emotional lability or sleep disorders. Parents always report bad behaviour or restlessness after screen time – yet often feel powerless to limit their children's time.
We all know about the modern 'explosion' in children with Attention Deficit/ Hyperactivity Disorders (ADD/ADHD) and autism. Much research is being done and possible causes have been identified – most being related to environmental issues.  These include diverse things from food additives to vaccinations and media exposure. Other researchers are examining the way the brain is changing in children after being exposed to screens.  The instant gratification offered by computers and continuous snippets of information bombarding our brains from surfing the web to SMS messages and emails is literally changing the way the brain is connected and operates.
The virtual world is very different from the real world. Screens do not readily explore metaphor, abstract concepts or logical narrative. They do not encourage long attention spans or imagination.  Is it any wonder that so many of our kids can't concentrate or sit still for very long – their brains are programmed from a young age to do the opposite. Screen experiences are always processed in the moment, with very little capacity for follow-up or consequences.  For example when a game allows you to shoot someone, you don't have to deal with the consequences of that death.  Then if you happen to 'die', well you just start over. Susan Greenwood is a leading UK researcher in neuroscience and has observed a real shift in brain function.
"In the current generation if they've been exposed, as most western people have, to screen culture, they will have a shorter attention span and an emphasis of process over content. This means that these young people don't necessarily spend time evaluating the meaning of things and are perhaps rather impulsive and live in the moment, demanding a high degree of sensory stimulation, as opposed to the ability to reflect and think about abstract things."
If you need some inspiration to create a new low screen time environment at home, you should check out Susan Maushart's book, "The Winter of our Disconnect". It provides a fascinating look behind the scenes at a single mother and her three teenager's experience of going screen free. Like most teenagers, they were heavy users of online social networking, mobile phones, TV, digital music and computer games.  The book documents many of the issues and withdrawal symptoms that she and her kids had with letting go of their myriad devices.  But the interesting part is how they adapted and how they came to appreciate other things in life.  Her son took up saxophone and her daughters started cooking – and they spent lots of time together as a family.  Without screens to escape to, mealtimes were lingered over and became a time to connect as a family and dusty old board games were given a new lease of life.
A truly holistic view of a child's health must incorporate their diet, their home life dynamic, screen time and their school and social life.  All these things will impact on a child's physical and emotional health.  In my view, limiting screen exposure is a responsibility few parents are willing to embrace. Yet, a childhood rich in real life experiences with people, places and the natural world is a gift that will pay dividends.  So consider having a family media holiday – even one day a week - and enjoy the many rewards of connecting with each other rather than a screen.
You may also want to check out my video webinar on the effects of wifi and mobiles on health.
Adrenal Health
The adrenal glands are small glands that sit like a hat on top of the kidneys. They are powerful little endocrine glands that manufacture and secrete steroid hormones such as cortisol, DHEA (which in turn can be made into oestrogen and testosterone) as well as adrenalin (sometimes called epinephrine). Many of the hormones produced by the adrenals are essential for good health and vitality, so if your adrenals aren't functioning well, there can be widespread impacts.  They modulate and support the function of every tissue, organ and gland in your body to maintain balance during stress or illness to help you heal or keep you alive. The adrenal hormones closely modulate many metabolic processes in the body:
the utilization of carbohydrates and fats
reproductive function and fertility
the conversion of fats and proteins into energy
bone density and muscle mass
inflammation and immune function
the distribution of stored fat  – especially around your waist
normal blood sugar regulation
proper cardiovascular function
gastrointestinal function and digestion
Some of the signs that your adrenals are struggling include:
ENERGY & MOOD
low energy, tired all the time
up and down or erratic energy
tired but wired feeling
irritable, easily angered, cranky
depressed, sad, teary, anxious
SLEEP
poor sleep, waking often, insomnia, night sweats
increased need for sleep, excessive sleep
waking unrefreshed and tired in the morning
IMMUNE
recurrent illness (colds, flu, sinusitis)
take a long time to recover from simple disorder
chronic & autoimmune conditions like eczema, arthritis & allergies.
DIGESTION, WEIGHT & BODY COMPLAINTS
headaches and migraines
craving sugar or caffeine
weight gain (especially around belly), difficulty losing weight,
digestive problems (irritable bowel, nausea)
muscle tension and pain
chest pain, difficulty breathing
Stress and Adrenal Function
It is important to understand the role of stress and how it influences adrenal function when we are looking at improving the function of the adrenals and optimizing energy and vitality.
The body has an inbuilt survival mechanism which allows us to mobilize its resources to escape or fight off danger and survive. The fight or flight response is a well known cascade of physiological effects that harness energy and strength to enable us to survive. While we may have evolved dealing with real life threatening situations (such as escaping from a wild animal or enemy clan) our bodily response to modern day stresses are the same. We don't differentiate very well between true life threatening stress and mere emotional stress, because the part of our brain that responds to stress needs to act quickly and automatically. Taking time to consider the options and engage the rational mind, may delay actions that could be costly or deadly.
Modern life for many of us is fraught with constant low grade stress. Even being available and switched 'on' 24/7 can often give us a feeling of mild stress. We are always anticipating the next thing to do or the next stress to deal with. Common stresses that I see amongst my patients include work dissatisfaction, a difficult boss, financial stress, relationship dramas and parenting demands. Then we also have the issues of environmental stress such as air pollution, electromagnetic radiation and chemicals in food and water. The stresses in turn can lead to a variety of physical and psychological health problems that can themselves be a further source of stress.
It is also the job of the adrenal glands to keep our body's reactions to stress in balance so that they are appropriate and not destructive. Cortisol has a protective anti-inflammatory and anti-oxidant activity that can help to minimize the inflammatory reactions in allergies and autoimmune disorders.
Adrenals & Reproductive Function
The adrenals are also responsible for producing DHEA which is a precursor to oestrogen and testosterone and thus have a role in reproductive function. Prolonged stress is a well known cause of reproductive dysfunction and in women can lead to delayed or lack of ovulation, erratic cycles or heavier periods.  In men, chronic or acute stress can impact on hormones and lead to lowered sperm count and poor libido in men. After mid-life when the ovaries and testes start to decline in function, the adrenal glands gradually become the major source of the sex hormones circulating throughout the body in both men and women. These hormones themselves have a whole host of physical, emotional and psychological effects, from the level of your sex drive to the tendency to gain weight. Thus, I find in my patients that the function and integrity of the adrenal glands is an important predictor of how easy or trouble free a woman's experience of menopause will be.
Stress Management – the key to healthy adrenals
Learning to manage our stress is essential for health and wellbeing on all levels. Much of what I do with many of my patients is help them make choices and create strategies that can moderate their stress. We go through all the events or situations which contribute to their stress load and identify the things that they can change in a practical sense. In some cases, even just changing our attitude or perception of situations can help decrease the effect of these stresses on our health and wellbeing.
Generally I find the two best strategies for managing life's inevitable stresses are exercise and relaxation/meditation.  Some people find one is enough, but most people will benefit from doing both. In terms of exercise, though,  I want to emphasize that it is important to not overdo it. While many of us use exercise as a stress management tool, sometime it can add more pressure and physiological demands on our system. Many patients I have treated for adrenal fatigue and burnout have been over-exercising. Once they slowed down and did more gentle approaches, they started to improve.
I am a big fan of having a daily practice of some kind, such as meditation, yoga or breathing. Having a regular activity that allows us to pause and get perspective can make a big difference in how we feel and cope with stressful events. Learn more about managing stress with specific meditation and breathing tools I can teach you here.
Herbs & Nutrients for Adrenal Health
The first thing to know when it comes to supporting your adrenals is to ensure you choose foods and eating patterns that stabilize your blood sugar. Skipping meals or eating high carbohydrate or sugar laden foods will put more pressure on your adrenals (as well as your liver and pancreas!) Choosing regular meal times and ensuring there is a good quality protein (think eggs, nuts, seeds, dairy, meat/fish) at each meal. Protein and good quality fats will create a stable slow burning energy and avoid blood sugar swings. It is also good to avoid caffeine which can be too stimulating on worn out adrenals. There are a range of nutrients that can support optimal adrenal function and energy and normally I prescribe specific supplements designed to support the adrenal glands, that often include B vitamins, zinc, amino acids etc. You can learn more about foods and how they support energy here.
Herbs that support adrenal health are normally referred to as adrenal tonics or adaptogens. Kidney herbs can also be useful for supporting the adrenals. Some of my favourite adrenal herbs include Rhodiola, Withania, Siberian Ginseng, Licorice, Oats and Holy Basil. These herbs can help support our body to adapt and better cope with stress and promote good levels of energy. Generally speaking these types of herbs are taken for a period of at least 6-8 weeks and often for a number of months to get the best results in building resilience, conserving energy and preventing burnout during stressful or demanding periods.
So in summary, having well functioning adrenals is essential for optimal health. Take time to look after yourself, make healthy food choices, get regular exercise and manage your stress and you will be rewarded with healthy adrenals which will flow on and impact the rest of your body, mind and spirit!
Natural Ways to Boost Your Brain Power
Who doesn't want better memory, focus, concentration and mental performance? Whether you are a stay at home mum with little kids, a corporate executive, a student or a builder working on a complex building project - we all need our brain to be in top gear. Let's explore some natural ways to boost your brain power with herbs and nutrients.
One of my favourite herbs that can help sharpen the mind and adapt to stress is Bacopa.
Bacopa monnieri
is a herb, which hails from the Indian Ayurvedic tradition, has been used for thousands of years to aid memory and learning. It is also a wonderful adaptogen, which essentially means it can help us adapt to stress by supporting adrenal and nerve health. This small creeper thrives in wet and marshy conditions and is found in many regions throughout the world, including Australia. I have some growing in my garden in a water pond and the small leaves and white flowers are very pleasant, though quite bitter to taste!
Modern research has revealed that Bacopa is indeed a valuable herb to improve cognition, mental performance and memory. There has been a large body of research including clinical trials that have been done on a specific Bacopa extract that have found it to be neuroprotective, antioxidant, anxiolytic and antiinflammatory - which basically means it can protect our brain cells, decrease inflammation and decrease anxiety. It has been shown to improve the speed at which we learn and process information as well as improve our short and long term memory. As Bacopa also helps us when we feel stressed and anxious, it makes it a valuable herb for modern times.
Indeed, stress is a big impediment to mental performance and memory. When our brain is in a flight or fight response, we tend to access our primitive brain centres and act on impulse rather than being able to utilise our higher brain centres involved with reason, logic and even intuition. Stress makes us feel anxious and overwhelmed and will adversely affect our ability to think, remember and perform mental tasks. Our brain is really not designed to multitask the way modern life dictates. While we can certainly be engaged in many things at once, we tend to lack accuracy and focus and our performance declines. We really are far better to switch off our phone and email and remove ourselves from other distractions when we need to engage with some serious study, learning or mental work tasks.
Herbs and nutrients that can help us with stress will often indirectly improve our brain function and
performance. In addition to Bacopa, other herbs we often use to improve mental function include Gingko, Rhodiola, Gotu Kola and the Ginsengs. The B complex vitamins, magnesium and omega 3 fats (fish oils) are probably the most important nutrients to optimise memory, concentration and brain function.  Making sure you have regular meals and protein rich snacks will also ensure your blood sugar is stable and this will in turn enhance performance and mood. Nuts are a great option as a snack as they are rich in magnesium which has been shown to increase the cell connections in our brain. I love the way walnuts just look like little brains - a perfect example of the doctrine of signatures! Generally increasing fruit and vegetables will provide the antioxidants your brain needs for optimal function.
It is well known that when it comes to brain power if we "don't use it, we lose it." This motto is behind the push to exercise our brain as we get older, engaging it in specific tasks to improve mental performance and memory such as crosswords, puzzles and learning a new skill like an instrument or creative activity. Working with using all aspects of your brain, gives you a well rounded function that supports learning and cognition as you age.
Working with your stress levels and engaging in relaxing practices like breathing, yoga, sitting down with a cup of tea for a conscious break, walking in nature, playing with a pet, doing a craft project, playing an instrument or getting some sunshine are all important. Choose one that resonates with you and give yourself regular small "time outs" that will make a big difference to stress and performance!
Lastly, ensure that you get adequate sleep as being sleep deprived is a certain recipe for poor brain function! Research shows that learning is also consolidated at night when we sleep, so the old traditional saying that "the morning is always wiser than the evening" is true.
A Good Night's Sleep
A good night's sleep is something we all need for a healthy body and mind. Sleep primarily rejuvenates our bodies and provides much needed physical and mental rest from our busy lifestyles. So it follows that poor sleep can lead to many health issues. Insomnia can affect immune function, mood, perception of stress, energy levels and even shorten your life expectancy. Sleep disturbance can also be one of the first signs that something is out of balance with physical or emotional health.
Causes of insomnia are many and varied. Insomnia is often linked to mental overstimulation where people can't switch off.  This is a very common problem in today's 24/7 lifestyle with computers, TV, phones and other devices being used around the clock. Anxiety and depression can contribute to abnormal sleep patterns. Not getting enough sleep or oversleeping can be a symptom of poor moods, depression and lack of motivation for life. Hormonal problems in women can affect sleep with menopausal hot flushes a common cause of insomnia. Thyroid or liver problems, chronic pain and illness can also effect sleep and trigger bouts of insomnia. A disruption in your circadian rhythm (such as shift work or jetlag) can affect your production of the hormones, melatonin and serotonin – which in turn can affect your sleep patterns as well as mood.  So given all the possible interrelated causes, it makes sense to get to the bottom of it, rather than just treat the symptoms with sedatives.
Also, it is important to understand that the quality of your diet and lifestyle will often affect your sleep. Substances such as caffeine, alcohol, nicotine, recreational drugs and some medications can have an impact on sleep quality. Following a healthy diet that is rich in minerals such as magnesium and calcium will help to promote nerve and muscle function and help to promote sleep. Green tea is also a useful remedy as it contains the substance theanine which can be used for stress, anxiety and tension that may contribute to poor sleep. It is essential to take regular time out from busy lifestyles and have down time. Balancing work with regular periods of relaxation is essential to promote sleep, while engaging in exercise will regulate circadian rhythms and help to decrease stress.
While pharmaceutical medications can assist with insomnia they can have unwanted side effects and should be a last resort. Luckily, there are effective and safe natural sleep remedies to promote
a good night's sleep. Herbal medicine has long been used for sleep issues and modern research shows certain sedative herbs can promote sleep and relieve anxiety and tension. Using a good quality chamomile tea can help in mild cases, but for more entrenched insomnia a visit to a naturopath is recommended. I often prescribe daytime tonics to help restore worn out nerves and adrenals or balance hormones alongside sedative herbs before bed. Just taking sleep herbs before bed may not be effective if there are other underlying health or emotional issues that need addressing professionally.
There are many other general tips to ensuring a good night's sleep. Sleeping in total darkness can be helpful as even a tiny bit of light in the bedroom can effect melatonin production.  Turn off the
TV and computer at least half an hour before bed and avoid having your phone on the bedside table - or at least put it in flight mode overnight, if you need to use it as an alarm. The flickering blue light of media screens is very stimulating and will decrease melatonin output and keep your adrenals switched on. (See my webinar on wifi/phones for more info on media and health.) Establishing a regular and simple night time routine is also a good idea. By doing something restful such as taking a bath, journaling or listening to music can help unwind and will make it clear to your body and mind, that it is rest time!
Health Risks Wifi
A significant new factor in our environment that has the potential to impact our health over the past decade is wireless technology and microwave frequency radiation.
This field has literally exploded in the past two decades and its use is growing at an alarming rate. Coupled with the massive increase in mobile phone usage, we have a major new health risk that has been rolled out with absolutely no public health testing before hand.
Despite this independent researchers are continually examining this technology and finding serious impacts on human health and wellbeing. Mobile phones and wifi are classified as low frequency microwave radiation. The original understanding of the negative potential of mobile phones was in relation to the thermal effects (or heating) of cell tissue, much like a microwave cooks food. These thermal effects were minimal for mobile phones in most normal usage.
However new understanding shows that microwave frequency radiation has the potential to disrupt cell signalling and cause changes in cell function which can lead to physical signs and symptoms. Free radical damage (also known as reactive oxygen species) is created by the low frequency radiation and can harm cells, cause DNA damage and dysfunction and promote cancer.
When reviewing this data in 2011 the World Health Organisation (WHO) listed microwave frequency radiation as a Class 2B 'possible' carcinogen. Many researchers believed this to be a bit conservative and really there was enough data to state that it was a 'known' carcinogen.
Research shows that significant increase in the occurrence of various tumours among long-term and users of cellular phones:
brain tumors
acoustic neuromas
tumors of parotid glands
testicular seminomas
melanomas
leukaemias
lymphomas
Some of the other associated health impacts of MWR include the following:
Blurry vision & dizziness
Headaches, Neck Pain
Nausea
Impaired Brain Function
Memory Loss
Autism, ADHD
sperm count & quality
fertility and birth defects
Immune issues including autoimmunity and allergies.
While many of these issues clearly have many different associated causes, one that may be overlooked due to lack of awareness is the microwave radiation issue.
One of the most important things to know is that children are at a much greater risk of damage, due to their smaller size, thinner skulls and ongoing development.
Avoiding or minimising your child's use of mobile phones, tablets, ipods and games is essential to avoid the potential harmful effects of these devices. Advocate to have wifi removed from your children's school. See Wifi In Schools Website for more information.
Watch my recent webinar Wifi Time Bomb to learn all about this topic: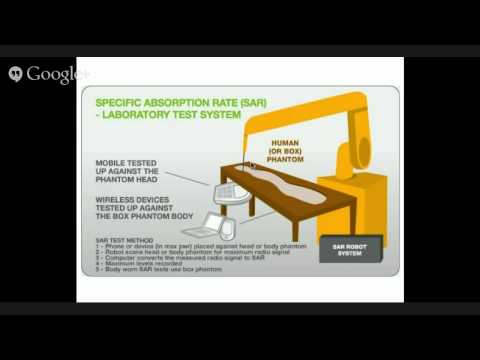 I have also put together a Wifi & Mobile Safety Sheet which you can download to get more specific strategies.
See also below for specific research papers and websites for more technical information on this topic.
YOU TUBE CLIPS FOR MORE INFO ON WIFI & HEALTH
New mothers all around the world are given the same job description which looks something like this:
"Must be able to multi-task 24 hours a day, cope with no sleep and expect no pay. No prior training is available. Job satisfaction is anticipated to be high."
Certainly new motherhood brings with it unprecedented joy but also a fair share of anxiety and exhaustion. With so much to learn from feeding, changing nappies and sleep cues to settling and interpreting crying, mothers often look outside themselves for answers. Yet despite our information age of internet and chat forums, as mothers we should also remember that we possess good instincts and intuition that ought to be listened to. So many mothers go against their instincts when they choose to follow some of the modern parenting styles such as controlled crying and teaching early independence. When we really stop to listen to what we need and what our children need, there is no need for experts because we already know the answers. Even so, the road to being a relaxed and confident mother often starts rocky and has many pitfalls.
Postnatal depression is common these days as mothers struggle to meet their own and society's expectations.   The myth of the superwoman who can have it all – a successful career, happy children, a healthy relationship and personal intimacy has been questioned more and more in recent years. We now know that this is hard to achieve or sustain and rarely brings the quality of life that we want. Most mothers (and fathers) crave more time with their kids and more meaningful relationships with their partners and loved ones. When this fails to be achieved it can bring about depression and anxiety.
Other causes of postnatal depression are birth dissatisfaction or trauma, not having any support from family or friends and hormonal imbalance. Another risk factor for postnatal depression and anxiety which affects most new mothers is simple sleep deprivation. Babies are born very dependent on their mothers for their wellbeing and survival.  Unlike most species, humans are born with an immature physical and mental capacity and they take the longest to mature to adulthood.  This means that babies and children depend on their parents (or caregivers) completely for food, clothing, shelter, warmth, hygiene and emotional security.   These needs are most intense and physically demanding in the early days and often lead to exhaustion.
Babies need to be fed regularly as their tiny tummies don't hold much. Humans are a 'cached' species – meaning that we have evolved carrying our babies and feeding them regularly. The composition of breastmilk is designed for this close relationship with mother and baby. It is high in lactose (milk sugar) and relatively low in protein and fat. This means that babies really need to feed regularly as breastmilk is quickly broken down.   This contrasts with ruminant mammals such as cows whose milk is much higher in protein and allows the offspring to have much longer stretches between milk feeds and they grow quickly to maturity over a year or two.
Being up feeding a tiny baby in the night means a full night's sleep is uncommon for mothers in the first 6-12 months.   Breastfeeding does offer some help by way of hormones such as oxytocin and prolactin that promote calm and connection. After breastfeeding mothers tend to sleep deeper and more soundly until the next feed, so even though their sleep is interrupted it is still refreshing. Even so, night after night does add up and most mothers end up feeling tired and emotional at least some of the time.
Looking after ourselves really well is essential to prevent exhaustion and depression.   This means making sure you eat a healthy, nutritious diet to provide nutrients for physical and mental wellness and stamina.   If depression or anxiety is apparent then herbal and nutritional remedies can be safe and effective, even while breastfeeding.  Mothers of all ages need to take time out for themselves regularly. Even just a short walk, a long bath or the occasional massage can really help with our ability to cope with the demands of motherhood. Ensuring you have a nap in the day occasionally can really help to recharge your mind and body.
Baby's thrive on gentle rhythms and predictability and are easily upset by overstimulation and too many activities. As parents we need to welcome this time of quietness and stillness and learn to say 'no' to unnecessary engagements. Slowing down and not over-committing to social engagements is a good idea. Trying to let some days unfold at their own pace will bring a sense of calm and peace for you and your baby.
Last of all, build a community of likeminded friends and ask for help from family where possible. Support makes all the difference – so don't try to do it all on your own!
Ten reasons why handheld devices should be banned for children under the age of 12
The American Academy of Pediatrics and the Canadian Society of Pediatrics state infants aged 0-2 years should not have any exposure to technology, 3-5 years be restricted to one hour per day, and 6-18 years restricted to 2 hours per day. Children and youth use 4-5 times the recommended amount of technology, with serious and often life threatening consequences. Handheld devices (cell phones, tablets, electronic games) have dramatically increased the accessibility and usage of technology, especially by very young children.
The following article written by paediatric occupational therapist, Cris Rowan,  explains the potential negative impact of media use in children. Rowan is calling on parents, teachers, and government to ban the use of all handheld devices for children under the age of 12 years. I am also a passionate advocate for supporting optimal child health and development - which often means removing or avoiding media to allow a more balanced lifestyle that fosters health and wellbeing on all levels. The benefits are far reaching and worth making the change for!
Take a look at Cris Rowan's ten reasons with research evidence to back it up.
1) Rapid brain growth
Between 0 and 2 years, infant's brains triple in size, and continue in a state of rapid development to 21 years of age (Christakis 2011). Early brain development is determined by environmental stimuli, or lack thereof. Stimulation to a developing brain caused by over exposure to technologies (cell phones, internet, iPads, TV), has been shown to negatively affect executive functioning, and cause attention deficit, cognitive delays, impaired learning, increased impulsivity, and decreased ability to self-regulation e.g. tantrums (Small 2008, Pagini 2010).
2) Delayed Development
Technology use restricts movement, resulting in delayed development. One in three children now enter
school developmentally delayed, negatively impacting on literacy and academic achievement (HELP EDI Maps 2013). Movement enhances attention and learning ability (Ratey 2008). Use of technology under the age of 12 years, is detrimental to child development and learning (Rowan 2010).

3) Epidemic Obesity
TV and video game use correlates with increased obesity (Tremblay 2005). Children who are allowed a device in their bedrooms have 30% increased incidence of obesity (Feng 2011). One in four Canadian, and one in three U.S. children are obese (Tremblay 2011). 30% of children with obesity, will develop diabetes, and be at risk for early stroke and heart attack, gravely shortening life expectancy (Centre for Disease Control and Prevention 2010). Due to obesity, 21st century children may be the first generation many of whom will not outlive their parents (Professor Andrew Prentice, BBC News 2002).
4) Sleep Deprivation
60% of parents do not supervise their child's technology usage, and 75% of children are allowed technology in their bedrooms (Kaiser Foundation 2010). 75% of children aged 9 and 10 years are sleep deprived to the extent that their grades are detrimentally impacted (Boston College 2012).
5) Mental Illness
Technology overuse is implicated as a causal factor in rising rates of child depression, anxiety, attachment disorder, attention deficit, autism, bipolar disorder, psychosis, and problematic child behavior (Bristol University 2010, Mentzoni 2011, Shin 2011, Liberatore 2011, Robinson 2008). One in six Canadian children have a diagnosed mental illness, many of whom are on dangerous psychotropic medication (Waddell 2007).
6) Aggression
Violent media content causes child aggression (Anderson, 2007). Young children are increasingly exposed to rising incidence of physical and sexual violence in today's media. Grand Theft Auto V portrays explicit sex, murder, rape, torture, and mutilation, as do many movies and TV shows. The U.S. has categorized media violence as a Public Health Risk due to causal impact on child aggression (Huesmann 2007). Media reports increased use of restraints and seclusion rooms with children who exhibit uncontrolled aggression (Vancouver Sun 2013).

7) Digital dementia
High speed media content causes attention deficit, as well as decreased concentration and memory, due to the brain pruning neuronal tracks to the frontal cortex (Christakis 2004, Small 2008). Children who can't pay attention, can't learn.
8) Addictions
As parents attach more and more to technology, they are detaching from their children. In the absence of parental attachment, detached children attach to devices, resulting in addiction (Rowan 2010). One in 11 children aged 8-18 years are addicted to technology (Gentile 2009). Never in the history of humankind have there been child addictions.

9) Radiation emission
In May of 2011, the World Health Organization classified cellphones (and other wireless devices) as a category 2B risk (possible carcinogen) due to radiation emission (WHO 2011). James McNamee with Health Canada in October of 2011 issued a cautionary warning stating "Children are more sensitive to a variety of agents than adults as their brains and immune systems are still developing, so you can't say the risk would be equal for a small adult as for a child." (Globe and Mail 2011). In December, 2013 Dr.Anthony Miller from the University of Toronto's School of Public Health recommend that based on new research, radio frequency exposure should be reclassified as a 2A (probable carcinogen), not a 2B (possible carcinogen). American Academy of Pediatrics requested review of EMF radiation emissions from technology devices, citing 3 reasons regarding impact on children.
10) Unsustainable
The ways in which children are raised and educated with technology are no longer sustainable (Rowan 2010). Children are our future, but there is no future for children who overuse technology. A team based approach is necessary and urgent in order to reduce the use of technology by children.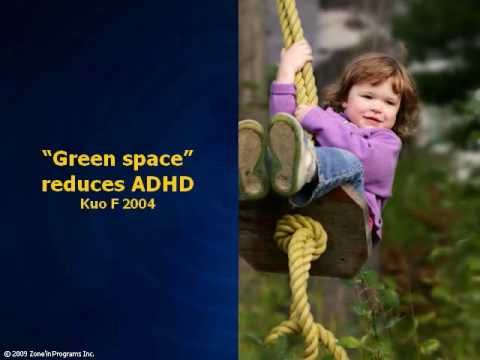 Article provided by Cris Rowan.
For more information and facts, including research references please visit the zonein website.
Go Barefoot for Health with Earthing
Part of my strategy for healing my recent back injury and reducing inflammation has been to do earthing. I have been onto this wonderful 'free' health tool for a long time and was even instinctively doing it well before I knew the scientific benefits of earthing.
This technique, also called grounding, has become a popular way of improving health after researchers have discovered that contact with the earth through the feet brings many healing benefits. While this understanding may be new, there is nothing new in the earthing technique as we humans have lived close to the earth for aeons.
The difference is that today our modern life often put barriers between us and the earth, whether it be houses, offices, cars or shoes!  Natural surfaces such as timber floors and some tiles still have the ability to ground us, but many modern surfaces and the vast majority of shoes do not conduct the earth's energy and leave us cut off from this free and abundant energy supply.
So how does earthing work?
The earth has an enormous and powerful magnetic energy field and humans and other living things also have their own mini energy field. These are comprised of a mixture of either positive or negative electrons.  So similar to a battery recharging, our body can get recharged or grounded from the bigger energy field of the earth.
Grounding is the process of removing the excess charge on any object by means of the transfer of electrons between it and another object of substantial size. When a charged object is grounded, the excess charge is balanced by the transfer of electrons between the charged object and the ground. Humans tend to accumulate a lot of positive electrons (which are akin to free radicals) from electricity and electromagnetic radiation that can damage our health unless they are regularly released.  The earth is our natural partner in this, offering the opposite polarity of a big negative field that can discharge the excess positive electrons.
Standing on grass barefoot or on dirt, stones, or sand or even hugging a tree can all conduct the earth's electromagnetic energy field into our body and can help to discharge accumulated electrons and rebalance our energy. The beach is particularly good as it offers the combination of water and earth (via wet sand) for enhanced conductivity.  Spending at least 30-60 minutes everyday earthing will definitely improve your health. Aside from
the known physiological benefits, most people (and all children!) recognise that it simply feels good to have their bare feet on the earth!
What if I live in the city?
There have been many new devices created to help us ground when we can't be close to the earth.  This is especially good for city dwellers or those who live in apartments. These often utilise and hook up to the earth wiring in our homes. By plugging devices into the earth point in a power point we can conduct the energy of the earth into the device and transfer it to us. I use these when I am working on my computer to lower the electromagnetic toll on the body and I have also used a earthing blanket to improve sleeping – especially while my back has been sore!
While the devices are useful, remember that the best way to earth is the old fashioned way – standing on the ground barefoot. Being in nature and in green environments has also been shown to offer many other benefits on our emotions, moods and energy.  So there is no excuse not to get your feet just a little bit dirty!
Earthing devices can be purchased at Earthing Australia's site Barefoot Healing.
Check out this video if you would like to learn more from the founder of Earthing...